news online bulletin news
By Christopher Condon
(TNS) — New projected cash flows for the U.S. Treasury Department from a Washington think tank show June 1 and 2 could present the biggest risk dates for a potential government default if Congress fails to lift the debt ceiling before then. news online
The Bipartisan Policy Center on Thursday estimated that payments due on June 1 — driven by bills for Medicare, retirement and veterans benefits — will outpace expected revenue that day by about $75 billion, with another $22 billion in net outflows hitting on June 2.
The combined $97 billion in anticipated net outflows would eat up well more than half of the Treasury's remaining resources. As of last week, the department reported $88 billion in unexhausted accounting maneuvers — known as extraordinary measures — as well as $94.6 billion in cash, as of May 16.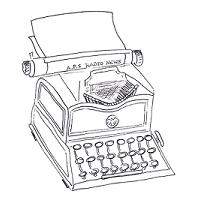 If the Treasury can cover its remaining May expenses and get past the early June hurdles, it may be in the clear for several more weeks. According to the BPC, it's expected to be revenue positive by about $85 billion for the period running from June 5 to June 27, helped along by about $79 billion in quarterly tax receipts on June 15.
Two additional days of large outflows arrive at the end of the month, including $99 billion in spending due on June 30. But that same day will also deliver relief as $145 billion in additional special accounting maneuvers to keep within the debt limit also become available on June 30.
"In such a scenario, the additional room created by these measures would support Treasury's ability to make good on our obligations through at least early July and perhaps several weeks beyond," the BPC said in its new presentation.
Meantime, White House negotiators and congressional leaders continued working toward a budget agreement that would clear the path for Republicans to support an increase in the debt limit. On Tuesday, Biden and congressional leaders agreed to a new, narrower round of staff-level talks with hopes of reaching a bipartisan deal.
Treasury Secretary Janet Yellen said this week that "time is running out" and said the government could default as soon as June 1 if no deal is struck. She has also warned several times that a US default would sow chaos in financial markets and trigger a severe recession.
---
©2023 Bloomberg L.P. Visit bloomberg.com. Distributed by Tribune Content Agency, LLC.
news online bulletin news