world news online news
Greece on Saturday concluded 12 years of European Union fiscal surveillance that was imposed in return for bailouts after a crushing debt crisis. online news
In November 2009, Athens revealed a sharp rise in its public deficit that eventually led to a financial crisis across the eurozone and wreaked havoc on Greek finances for a decade.
In exchange for bailout cash of 289 billion euros and to stop Greece from crashing out of the eurozone, a "troika", made up of the International Monetary Fund, EU and the European Central Bank, demanded across-the-board reforms from Athens.
These included deep state spending and salary cuts, tax hikes, privatisations and other sweeping reforms aimed at righting public finances.
The economy contracted by more than a quarter, unemployment spiked to almost 28 percent and skilled professionals emigrated in droves.
"A cycle of 12 years which brought pain to citizens, led to economic stagnation and divided society," has ended, Prime Minister Kyriakos Mitsotakis said.
"A new horizon filled with growth, unity and prosperity emerges for all," he said. "The Greece of today is a different Greece.
"We have recorded strong growth and a significant slide in unemployment of three percent since last year and 5 percent since 2019," he added.
Ending the oversight will strengthen Greece's international market position by increasing its attractiveness to investors. Athens will also now have greater control over its domestic economic policy.
world news online news
"The end of enhanced surveillance for Greece also marks the symbolic conclusion of the most challenging period the euro area has experienced," Paolo Gentiloni, the European Commissioner for Economy, said in a statement.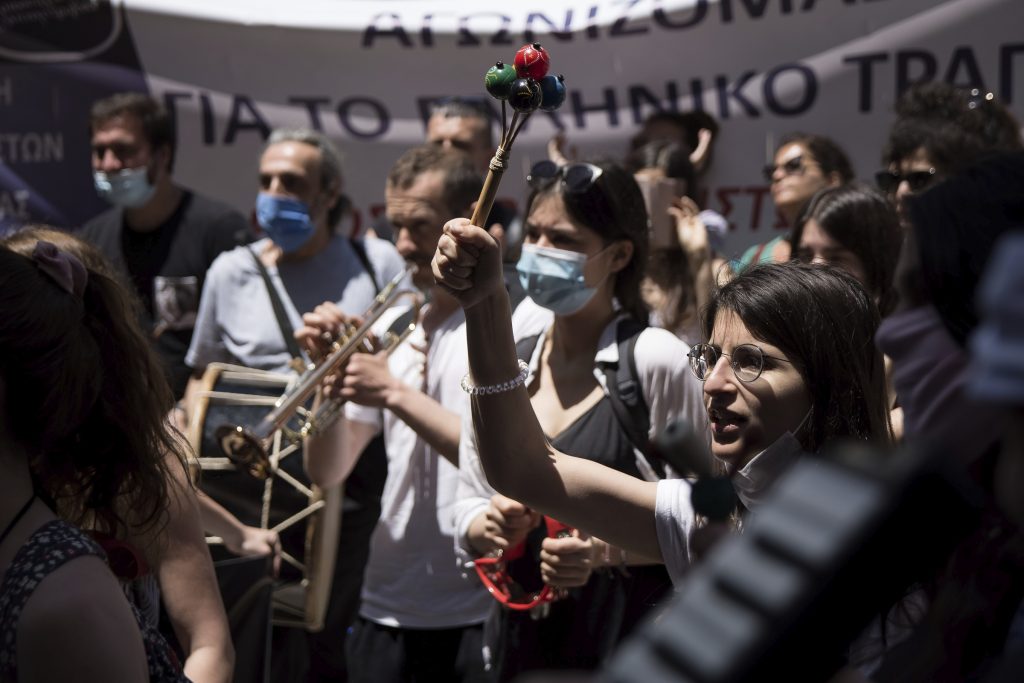 "The sovereign debt crisis that defined the first years of the previous decade was a steep learning curve for our Union.
"Our strong collective response to the pandemic indicated that Europe had learned the lessons of that crisis. We must show the same solidarity and unity as we navigate the troubled waters our economies are now entering."
Greece — like fellow bailed-out EU members Spain, Portugal, Cyprus and Ireland — will still be monitored by its creditors while paying back its debts.
In Greece's case, that will take another two generations, with the last loans due for repayment in 2070.
According to European Commission projections, the Greek economy will grow by 4 percent this year, much higher than the eurozone average of 2.6 percent.
However, Greece's unemployment rate is one of the highest in the monetary union, its minimum wage one of the lowest and the country's debt is 180 percent of gross domestic product.
mr/gw/ach
© Agence France-Presse. All rights are reserved.
world news online news
Notes from APS Radio News
From the time of 2012, the European Central Bank imposed what were called "austerity measures", in exchange for Greece's receiving tranches of loans.
In general, austerity measures involved Greece's satisfying conditions that included demands that it sell publicly-owned properties, for example, national parks, utlities, natural resources and the like.
As well, austerity measures required Greece to reduce employment levels, in particular, in the public sector.
The head of the ECB, Mario Draghi, imposed those conditions.
Recently Mr. Draghi resigned as Italy's prime minister, because of protests and unrest over his policies last year.
During the past few years, he imposed some of Europe's harshest lockdowns over a virus that, in the US, has had a mortality rate of .07%, according to Statista, and for most age groups a recovery rate of 99%.
In contrast, in previous years, when the seasonal flu was still being recorded, the mortality rate could be as high as .10%.
Mr. Draghi is a former managing director of one of the divisions of Goldman Sachs.
During the loan crisis, there were allegations that Goldman Sachs had obscured the extent of the debt.
world news online news