economy news online
By Michelle Fitzpatrick
The European Central Bank announced another jumbo interest rate hike on Thursday and said further increases would follow to combat soaring inflation, even as its president, Christine Lagarde, acknowledged that a recession was looming. news online
The ECB's 25-member governing council repeated last month's move with another bumper increase of 75 basis points, leaving its three main rates sitting in a range of between 1.5 and 2.25 percent.
"We will have further rate increases in the future," Lagarde said. "There is still ground to cover."
The Frankfurt institution is under pressure to rein in record-high inflation, driven by surging food and especially energy prices in the wake of Russia's war in Ukraine.
Eurozone inflation stood at 9.9 percent in September, nearly five times the ECB's two-percent target.
Inflation "remains far too high", Lagarde said.
Like other central banks, the ECB is fighting back with a series of rate hikes intended to dampen demand by making credit more expensive for households and businesses.
But higher borrowing costs also weigh on economic activity, and the outlook for the 19-nation currency club has deteriorated significantly.
"The likelihood of recession (is) looming much more on the horizon," Lagarde told a press conference, while inflation may not have peaked.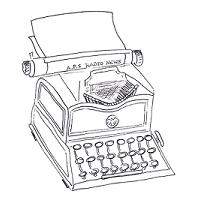 "Obviously we're concerned, particularly about those who have low income," she said.
Capital Economics analyst Jack Allen-Reynolds said the pace of future hikes would likely be slower, predicting a 50 basis-point increase at the December meeting.
"If we are right that the forthcoming downturn will be deeper than most expect, policymakers might… become more cautious about tightening policy," he said.
Moscow's decision to drastically curb gas supplies to Europe has triggered an energy crisis on the continent, fuelling fears of power shortages and sky-high heating bills this winter.
As European governments race to unveil multi-billion-euro support measures to help citizens through a cost-of-living squeeze, the ECB's response has faced criticism.
economy news online
Italian Prime Minister Giorgia Meloni earlier this week said the aggressive rate hikes created "further difficulties for member states that have elevated public debt".
French President Emmanuel Macron expressed "concern" that the ECB was "shattering demand" in Europe.
But Lagarde defended the bank's third rate increase of the year, after a decade of historically low and even negative rates.
"The decision that we made today is the most appropriate in order to restore price stability," she said, which is "critically important… also for the economy to actually prosper and recover".
The former French finance minister also cautioned governments against adding to their debt pile, saying support measures should be "temporary and targeted at the most vulnerable".
In response, Italy's new Economy Minister Giancarlo Giorgetti struck a more conciliatory tone, voicing confidence in "the ECB's wisdom to interpret the causes of the recent surge in inflation and to take into account the current slowdown in the European economy".
Also in focus on Thursday were the ECB's plans to bring other monetary policy levers in line with its inflation-busting efforts, including slimming down its massive balance sheet.
The ECB announced it would tighten the conditions on the latest tranche of super-cheap loans issued to banks during the pandemic, known as TLTRO III, to incentivise earlier repayment.
Lenders are currently able to make an easy profit by parking their excess TLTRO cash at the ECB and pocketing the new, higher deposit rate — not a good look at a time when many consumers and companies are struggling.
Lagarde was also grilled by reporters on how the ECB intends to shrink its five-trillion-euro bond portfolio, after years of hoovering up government and corporate debt to keep credit flowing.
Given the economic uncertainty and the risk of rattling financial markets, analysts believe the start of any "quantitative tightening" — letting the bonds mature or actively selling them — is some way off.
Lagarde said the topic would be discussed in December.
mfp/hmn/pvh
© Agence France-Presse. All rights are reserved.
economy news online