economy news online news
Orders for big-ticket US-made goods rose in September, government data showed Thursday, helped by aircraft and autos. online news
Durable goods orders increased 0.4 percent last month to $274.7 billion, said the Commerce Department, picking up less than expected but still reversing the weaker showings of previous months.
New orders were boosted by a double-digit jump in the non-defense aircraft segment, while military aircraft orders plunged 32.2 percent, data showed.
Excluding transportation, new orders fell 0.5 percent in September, on weakening demand for manufactured goods.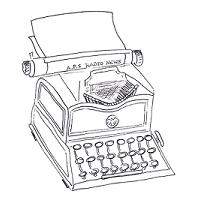 Surging inflation in the United States and supply chain problems have challenged the industry and consumers, sparking a pullback in spending and investment.
Fresh orders for computers and electronics declined 0.4 percent last month, while those for electrical equipment and appliances sank 1.3 percent.
"Although domestic manufacturing production remains resilient for now, weakening orders do not bode well for the outlook," said Barclays analysts.
The economy is likely "headed for weaker growth" in the fourth quarter and a recession in the first half of 2023, as corporate profit margins narrow and earnings growth weakens, said Kathy Bostjancic of Oxford Economics.
She noted that a dwindling pipeline excluding the transportation sector offers little push for manufacturing activity in the coming months as well.
"The confluence of highly elevated inflation, higher interest rates, weakening demand, softening earnings growth and downbeat sentiment will cause durable goods activity to struggle next year," Bostjancic said.
bys/mlm
© Agence France-Presse. All rights are reserved.
economy news online news