commentary editorials
Grateful: For All My Stresses, I Did Not Take the CoVax
Cindy Sheehan's Soapbox Newsletter is a reader-supported publication. To receive new posts and support my work, consider becoming a free or paid subscriber.
"Confidential" documents released by BioNTech to the European Medicines Agency reveal tens of thousands of serious adverse events and thousands of deaths among people who received the Pfizer-BioNTech mRNA COVID-19 vaccine during a time period when the vaccine makers insisted they saw no "safety signals."
Like many of you, since around March of 2020, I began to lose friends, and, in fact, was attacked viciously for not believing another campaign of fear-based propaganda. This time instead of "terrorism," or, "commie-dictatorhips," it was about a bug—a bug that many believe was never isolated, but, even so, it was christened "Covid-19." My opinion is that there was some smoke, but no fire. Just like 9/11, it was a real thing that was exploited to intensify fascism and further transfer wealth from the bottom to the top. My suspicions have been born out, unfortunately, at our edge of societal/governmental/economic collapse.
However, the roll-out of the shamdemic could not even hold a candle to the roll-out of the "Trump Operation Warp Speed" CoVax. Once that happened, I not only lost friends/acquaintances, I also lost a significant source of funding because, not only did I not get the Magic Needle Juice™ jab, but, I tried to expose it as a dangerous, untested, and potentially very harmful, but, ultimately very profitable big pHARMa toxin. I was called a "misleader" because I was trying to fruitlessly foment at least a conversation about the jab to people who were starry-eyed in love with Dr. Falsie and Bill GatesOfHell.
Many of us, maybe most of us reading this, were put in lose-lose situations because if we didn't take the jab, we would lose our jobs, or income. Take the jab and have a very good chance of having one of those unreported and underreported "adverse events; or refuse to take it and get shit-canned. AND these vaxaholics weren't fucking around: they were DEMANDING proof, using our personal, and previously privacy protected medical records. Along with those of us who were already on the margins of a diseased economic system, many people like basketballer Kyrie Irving lost MILLIONS of dollars for his stance, and tennis player Novak Djokovic was barred from many countries (including the US) because of his principled stance against injecting experimental b.s. into his body.
Even though depression and suicide are currently skyrocketing, young children are dying of heart failure, and excess mortality rates are up all over where the CoVax was forced on its citizens, the vaxaholics are still trying to cancel people for simply telling the truth. When do we begin to cancel these people who have oceans of blood on their hands?
Recently exposed Pfizer documents to the European Medicine Agency (EMA)show that during the testing, and initial rollout period there were a SHOCKING amount of deaths and adverse events that didn't raise any "safety signals."
According to a recent REPORT about the Great Pfizer Pfailure in the Children's Health Defense newsletter, these are a few of the horrific details:
Among children under age 17, 189 deaths and thousands of serious adverse events were reported.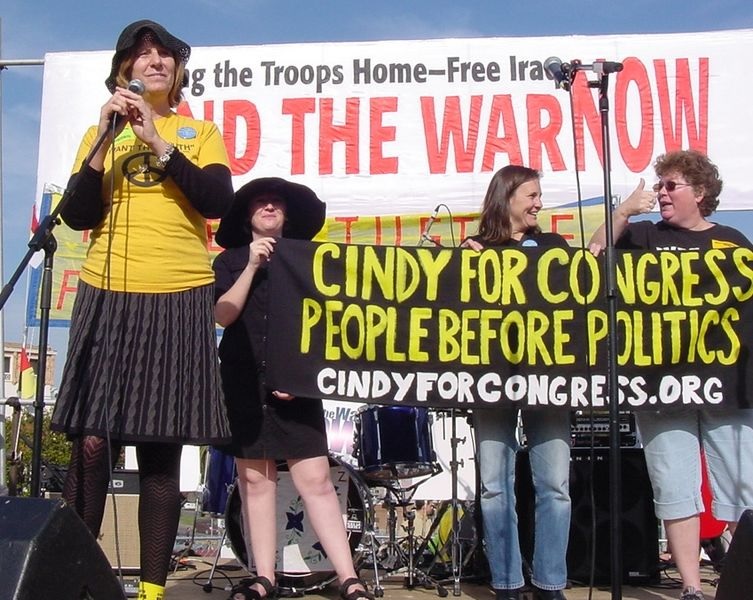 Remarking on the documents, Brian Hooker, Ph.D., P.E., senior director of science and research for Children's Health Defense, told The Defender:
"These adverse event reports are 'off the charts,' with myocarditis reports at over 10,000 and pericarditis reports at over 9,000.
According to an analysis by commentator and author Daniel Horowitz, the percentage of adverse events classified as serious was "well above the standard for safety signals usually pegged at 15%," and women reported adverse events at three times the rate of men.
There were 3,280 fatalities among vaccine recipients in the combined cumulative period including the clinical trials and post-marketing, up to July 18, 2022.
The main Pfizer-BioNTech document revealed 9,605 adverse events (3,735 serious) during the PSUR #3 and 25 cases during the clinical trials among children ages 11 and younger. These included 20 fatalities, in children as young as 5 years old.
Causes of these fatalities included dyspnea, cardiac arrest, cardio-respiratory arrest, pyrexia and myocarditis, though "all events were assessed as unrelated" to the vaccine.
For children ages 12-17, the document listed 21,945 adverse eventss (19,558 serious) in the post-marketing period and 15 cases during clinical trials. A total of 169 deaths were recorded, with listed causes including dyspnea, pyrexia, cardiac arrest, myocarditis, cardiac failure, seizure and shock.
That's enough for now, you can read the CHD article which links to other pertinent information. I am simultaneously VERY grateful that I took the "lose" part of the "lose-lose" situation and only lost income, not my health, or life.
I am also OUTRAGED that some were FORCED to chose the other "lose" part because they had a true Hoboson's choice and had to support themselves, and/or their families and are suffering because of the criminal mandates.
Cindy Lee Sheehan is an American anti-war activist, whose son, U.S. Army Specialist Casey Sheehan, was killed by enemy action during the Iraq War. She attracted national and international media attention in August 2005 for her extended antiwar protest at a makeshift camp outside President George W. Bush's Texas ranch—a stand that drew both passionate support and criticism. Sheehan ran unsuccessfully for Congress in 2008. She was a vocal critic of President Barack Obama's foreign policy. Her memoir, Peace Mom: A Mother's Journey Through Heartache to Activism, was published in 2006. In an interview with The Daily Beast in 2017, Sheehan continued to hold her critical views towards George W. Bush, while also criticizing the militarism of Donald Trump.Ms.Sheehan was the 2012 vice-presidential nominee of the Peace and Freedom Party, and received 1.2% of the statewide vote in the 2014 California gubernatorial election.
The author graciously has granted this website permission to reprint selected essays.
The views and/or opinions expressed by the author do not necessarily reflect the views of APS Radio News or of its affiliate APS Radio.
commentary editorials