world news online news
Chinese financial authorities on Wednesday urged the country's banks to facilitate more lending to the real estate sector, in a new attempt at stemming a housing market crisis. online news
The move represents a relative reversal for Beijing, which since 2020 has sought to curb debt in the sector by tightening credit — a strategy that has financially crippled Chinese real estate firms.
In a joint statement Wednesday, China's central bank and the CBIRC national banking and insurance regulator called for lenders to "maintain reasonable and appropriate financing of the real estate sector".
The statement also calls for a "stabilization of lending" to developers, many of whom are highly leveraged, provided they have "excellent governance" and "focus on their core business."
Though Chinese banks tend to mainly lend to large state-owned development groups, the statement also urged "equal treatment" of public and private companies.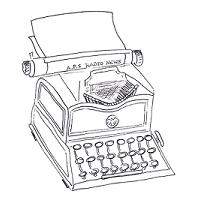 Banks were also urged to "provide necessary credit support" to construction companies, the statement said.
Potential homebuyers have been reluctant to ink new deals in recent months because of uncertainty generated by China's various anti-Covid measures, leading to a sharp decrease in home prices.
Official figures for October released last week showed that new home prices fell 1.6 percent year over year, the largest decline in seven years.
The large deposit required for Chinese property purchases, 30 percent or more, has also exacerbated the issue.
Hoping to stimulate sales, financial authorities said in their statement Wednesday that they supported a "reasonable definition, at the local level, of a floor percentage for down payments and interest rates of housing loans".
Property and construction account for around a quarter of China's gross domestic product, but crippling debts have forced a series of developers to default on loans while others have struggled to raise cash.
Analysts have raised fears that the crisis could yet spread to the financial sector at a time when Beijing's hardline zero-Covid policy has also put a lid on growth.
The central bank and the CBIRC announced initial support measures a little over a week ago, including extending deadlines for developers.
ehl/rhl/des/dw
© Agence France-Presse. All rights are reserved.
world news online new