economy online news
A majority of US Federal Reserve policymakers found that a slower pace of interest rate hikes would "likely soon be appropriate," the central bank said Wednesday. online news
The Fed has embarked on an aggressive path to cool demand and bring down prices as inflation in the world's biggest economy surged to the highest level in decades, raising the benchmark borrowing rate six times this year.
With inflation hovering around 7.7 percent, the latest policy meeting in early November produced a fourth consecutive three-quarter point interest rate hike to a range between 3.75 and four percent, a major rise.
But "a substantial majority of participants judged that a slowing in the pace of increase would likely soon be appropriate," according to minutes of the November meeting released Wednesday.
"A slower pace in these circumstances would better allow the committee to assess progress toward its goals of maximum employment and price stability," the minutes said.
Participants of the meeting noted that it would take time for the full effects of policy to be realized, and a few found that easing the pace of interest rate hikes could lower risks of instability in the financial system.
Few signs of abating
But policymakers agreed at the meeting that inflation was "unacceptably high" and well above their longer-run goal of two percent.
Annual consumer inflation came in at 7.7 percent in October, down from a blistering high 9.1 percent in June but still underscoring a heightened cost of living.
With surging consumer prices showing "little sign thus far of abating," some officials found that policy might have to be tightened more than anticipated.
Despite signs of slowing activity as the Fed's rate hikes trickled through the economy, officials saw that the labor market remained tight, with elevated wage growth.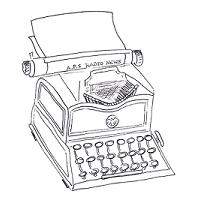 New home sales posted a surprise increase last month as well, while demand for big-ticket American-made goods picked up more than expected, data released on Wednesday showed.
But a growing number of voices, including some Fed officials, have advocated for smaller steps in the coming months.
Last week, Federal Reserve Governor Christopher Waller said signs of easing inflation pressures and a slowing US economy could allow the central bank to dial back its pace of rate hikes.
Fed Vice Chair Lael Brainard also said last week that it would likely be "appropriate soon" for the Fed to slow the pace of rate increases, adding that it would take time for tightening so far to flow through to the economy.
bys/md
© Agence France-Presse. All rights are reserved.
economy online news
Notes from APS Radio News
During the past few years, a number of the world's central banks have engaged in massive programs of monetary expansion, even as jobs and businesses were lost by way of virus-related restrictions and quarantines.
For example, beginning in March of 2020, the US Federal Reserve engaged in a substantially greater program of monetary expansion by purchasing hundreds of billions of dollars of Treasury and corporate bonds.
Since the early part of March 2020 to date, the Federal Reserve has added over $4 trillion to its holdings.
In particular, whereas on or about February 24, 2020, the holdings of the Federal Reserve stood at $4.2 trillion, on or about January 17, 2022, the holdings of the Federal Reserve stood at about $8.9 trillion.
As well, the Federal Reserve has kept interest rates low.
Earlier this year, Jerome Powell, the head of the Federal Reserve, said that he wasn't concerned about inflation and that, for the none, the Federal Reserve would keep interest rates at low levels.
Another examples is that of the Bank of Japan.
According to Fred Economic Data, as of October 2021, the Bank of Japan's holdings were about $6.4 trillion or about 725 trillion Yen.
In the early part of March 2020, the Bank of Japan's holdings were $5.3 holdings. During the period mentioned, the Bank of Japan added over one trillion dollars to its holdings.
A number of corporations have been borrowing money inexpensively and have been purchasing their own shares of stocks, increasing share prices of stocks.
Still, there are concerns among investors.
A number of them have expressed concerns about central banks' eventually increasing interest rates, as, during the past year, inflation levels have been increasing.
The combination of low interest rates, expansive monetary policies, fiscal stimulus programs, which themselves have infused trillions into the US economy, and shortages of goods and services caused by virus-related restrictions and lockdowns has increased levels of inflation.
Investors also have worried, for example, about announcements that were made by companies like Toyota and VW; months ago, those companies announced that because of shortages of particular types of material, they would be reducing levels of production.
Months ago, the results of a survey of UK manufacturers were released.
That survey indicated that many businesses in the UK were concerned about shortages of supplies.
In general, jobs and businesses have been lost by way of mandates, restrictions and quarantines, which, in their turn, were imposed by way of the virus narrative.
In the US, overall, the mortality rate of the virus is about .069%, according to Statista, an award-winning service.
The recovery rate is over 99% for most age groups.
What has followed in the wake of lockdowns and mandates has been the infusion of trillions of dollars into the US economy, the increasing succeess of online businesses like Amazon and other large online retailers, various bank and tech-related stocks, the shuttering of small to medium-sized businesses and the loss of millions of jobs.
Another result has been the increasing levels of inflation, especially those of food and fuel.
In official terms, for purposes of reporting, the US Labor Department uses what is called "core inflation".
Core inflation excludes items like food and fuel, as those are deemed too volatile.
economy online news