headline news world news
Russia might be going through its largest political crisis in decades, but the mood in Moscow was calm on Saturday, with cafes busy and few visible signs of panic on a warm summer day. world news
Security was tightened in the city centre, with armed men in flak jackets guarding the parliament building and Red Square closed off to the public.
Moscow Mayor Sergei Sobyanin said that "anti-terror" measures were under way, but tourists and Muscovites strolled freely in the city centre. Some people bought fresh strawberries and ice cream, others walked their dogs.
The rebel Wagner mercenary force threatened to march on Moscow before announcing a stunning pull-back on Saturday.
Beforehand, some Russians said they were hoping the country's army would put down what authorities called an armed rebellion and protect them from ragtag forces of the mercenary group whose chief Yevgeny Prigozhin had vowed to topple the military leadership.
"I read the news this morning, I was very surprised," 35-year-old Yelena told AFP, declining to give her last name.
"I don't know how to react. In any case it's very sad this is happening," she said in central Moscow.
Surprise announcement
Sergei, a 27-year-old entrepreneur, admitted the quickly unfolding events made him nervous.
"I thought the whole situation might be dangerous and something like that could happen, but that was just a guess," said the young man, who also refused to give his last name.
"When everything happened, I felt tense."
After President Vladimir Putin sent troops to Ukraine in February 2022, Russian authorities essentially banned criticism of the army, and many locals are reluctant to speak to reporters.
Sobyanin said the situation in the capital was "difficult," warned of possible road closures and announced Monday would be a non-working day.
"I ask you to refrain from travelling around the city as much as possible," he added.
Wagner chief Prigozhin, who had been mired in a months-long feud with the defence ministry, on Friday accused the defence ministry of killing scores of his forces and vowed to topple the top brass.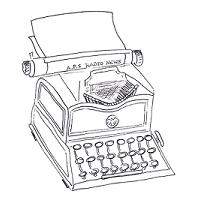 Wagner forces captured a key military headquarters in the southern city of Rostov-on-Don and looked set to advance on Moscow on Saturday.
But in a surprise announcement on Saturday evening, Prigozhin said his troops were turning back to avoid spilling blood.
"Never calm in Russia"
"Things have never been calm in Russia," said Danil Novokreshchenov, 22, adding the country has a tumultuous history.
In an emergency television address on Saturday morning, Putin accused Prigozhin of "treason" and drew parallels with the year 1917, when Tsar Nicholas II's mishandling of World War I helped inspire a popular revolt and then led to civil war.
"We will not let this happen again," Putin said.
Olga Schmidt, a 29-year-old project manager, said she believed the army would be able to stop Prigozhin. She suggested that power went to his head. "When you have a lot of people under your command you start feeling powerful," she said.
Olga Sokolova, a 57-year-old English teacher, said she hoped for "a positive outcome."
"Personally me and people I know believe and hope that everything will be fine, that order will prevail."
bur/md/
© Agence France-Presse. All rights are reserved.
headline news world news
Notes from APS Radio News
Earlier today, on June 24, 2023, the Wagner army, including tanks and military trucks, were withdrawing from Rostov on Don, according to Agence France Presse.