news online headline news
Armenian Prime Minister Nikol Pashinyan on Thursday said he had agreed to meet with the president of arch-enemy Azerbaijan in Moscow next week. headline news
The Russian-mediated talks will take place amid tensions between the two Caucasus neighbours, which have fought two wars over the disputed region of Nagorno-Karabakh and often see deadly clashes along their volatile border.
Baku and Yerevan have been seeking to negotiate a peace agreement with the help of the European Union and United States, whose diplomatic engagement in the Caucasus has irked traditional regional power broker Russia.
"We received a proposal from Russia to hold a trilateral meeting at the highest level under the mediation of the president of Russia on May 25," he told his cabinet meeting in Yerevan.
"We have accepted that proposal," he added.
On Friday, the foreign ministers of Armenia and Azerbaijan were set to hold talks in Moscow.
Baku and Yerevan fought two wars — in 2020 and in the 1990s — for control of Azerbaijan's mostly Armenian-populated region of Nagorno-Karabakh.
Pashinyan said both sides must "demilitarise" their shared border, blaming Baku for "continuing the policy of escalation."
Six weeks of hostilities in autumn 2020 ended with a Russian-brokered ceasefire that saw Armenia cede swathes of territory it had controlled for decades.
Yerevan has grown increasingly frustrated over what it calls Moscow's failure to protect Armenia in the face of military threat from Azerbaijan.
With Russia bogged down in Ukraine and unwilling to strain ties with Azerbaijan's key ally Turkey, the United States and European Union have sought to repair ties between the Caucasus rivals.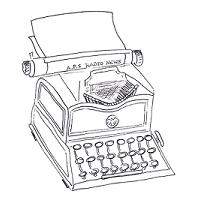 On Sunday, Pashinyan and Azerbaijani President Ilham Aliyev met in Brussels for a fresh round of talks hosted by European Council President Charles Michel.
In his speech on Thursday, the Armenian prime minister said both sides agreed in Brussels to recognise the other's territorial integrity, hailing "the important step towards peace and stability in the region."
He said that "progress" had been made towards preparing "the final text of a peace agreement."
Another meeting between Pashinyan and Aliyev set for June 1 in Moldova was expected to involve French President Emmanuel Macron and German Chancellor Olaf Scholz.
Secretary of State Antony Blinken mediated between the Armenian and Azberbaijani foreign ministers earlier this month in the Washington suburb of Arlington.
Despite US pressure on Russia, State Department spokesman Vedant Patel welcomed the new talks between the leaders.
"Our view is that direct talks between the parties are of utmost importance and we're glad to see them happen," he told reporters in Washington.
"Whether they are taking place in Arlington, Brussels or in Moscow, our support (for) this effort will continue," he said.
mkh-im/as-sct/md
© Agence France-Presse. All rights are reserved.
news online headline news