headline news online news
New US sanctions targeting the Russian "war machine" were announced Friday as part of a tightening of the screws on Moscow by the G7 at a summit in Japan, a senior US official said. online news
"All G7 members are preparing to implement new sanctions and export controls," the official, speaking on condition of anonymity, told reporters at the Hiroshima summit.
The official would not discuss what other G7 members were planning. However, taken together with a "substantial" US package, they will "make it even harder for Russia to sustain its war machine".
The US measures will aim to "extensively restrict Russia's access to goods that matter for its battlefield capabilities", the official said.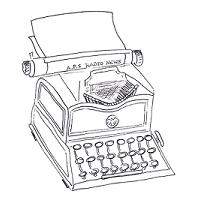 Russia is already creaking under the weight of unprecedented sanctions from European, US and other democratic countries over its devastating invasion of pro-Western Ukraine.
More than a year after Russian troops poured over the border to launch their onslaught, the United States and its G7 partners are still looking to clamp down on Moscow's key revenue sources, such as energy exports, and access to the materials it needs for running its already battered military industrial base.
The US official said about 70 entities in Russia and other countries, which he did not identify, will be banned from receiving US exports. And some 300 new sanctions will be imposed on "individuals, entities, vessels and aircraft".
The targets will range "across Europe, the Middle East and Asia".
Aware that Russia has been working hard to circumvent sanctions, the US measures will be "closing off evasion loopholes", the official said.
In a bid to ramp up pressure on Russia's main sources of wealth, the United States will continue "to squeeze both the financial sector, as well as the capacity of Russia to produce energy out over the medium to long term, and importantly, keeping its sovereign assets immobilised", he said.
The official said there was strong unity in the G7.
"You will see new steps taken to economically isolate Russia and to weaken its ability to wage war," he said. "There will be actions to back up those principles that will be articulated in the Ukraine statement" put out by the G7.
The US sanctions, said the official, will "align our actions even more closely with the ones imposed by the EU and the UK to ensure that as the G7 we remain as coordinated as possible".
sms/arb/pbt/st
© Agence France-Presse. All rights are reserved.
headline news online news