headline news online news
A pro-Russian Ukrainian politician who was reportedly being lined up to lead a puppet administration in Kyiv was shot in an attempted assassination in Crimea, Russian officials said Friday. online news
Oleg Tsaryov, an ex-MP and Moscow-backed anti-Kyiv separatist, was in serious condition Friday after the attack, his family said in a statement on his Telegram channel.
Several high-profile backers of Russia's assault on Ukraine have been assassinated in Russia or Russian-controlled territory since the start of the conflict.
"Around midnight, he was shot twice on the territory of the resort where he lives," the statement said.
"Oleg was unconscious and had lost a lot of blood," it added.
Vladimir Rogov, a Russian-installed official in occupied parts of Ukraine, said Tsaryov was in intensive care on Friday morning.
Russia's investigative committee said it had opened a criminal investigation into the "attempted assassination".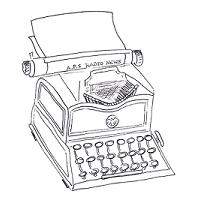 It added the attack took place in Crimea, the southern Ukrainian peninsula Moscow annexed from Kyiv in 2014.
Tsaryov, 53, was a pro-Russia lawmaker in Ukraine's parliament before a 2013-2014 revolution swept a pro-European government to power in Kyiv.
After Russia responded by seizing Crimea and civil war broke out, he became a separatist leader in eastern Ukraine.
According to several reports, United States intelligence agencies believe the Kremlin was considering Tsaryov as a possible choice to lead a puppet government in Kyiv if its offensive succeeded in removing Ukrainian President Volodymyr Zelensky.
Ukraine, the US and several other Western countries have sanctioned Tsaryov.
"Kyiv will be free of fascists… Victory is inevitable," he wrote on his Telegram page on February 24, 2022 — the day Russian forces were sent into Ukraine.
Russia sent tens of thousands of troops towards the Ukrainian capital at the start of its assault and Russian President Vladimir Putin called for Ukraine's army to remove Zelensky in a coup d'etat.
bur/acc
© Agence France-Presse
headline news online news