economy news online
Another member of the US Federal Reserve's rate-setting committee indicated her support Thursday for an additional rate hike next month, underscoring divisions at the Fed over how aggressively to target inflation. news online
The US central bank has raised its benchmark lending rate 10 times in quick succession since last year as it looks to suppress demand to tackle inflation, which remain well above its long-run of two percent.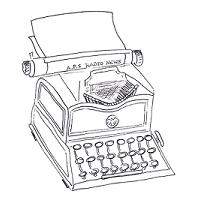 "We haven't yet made the progress we need to make, and it's a long way from here to two percent inflation," Dallas Fed president Lorie Logan told a banking conference in Texas.
Logan joins three other member of the Federal Open Markets Committee (FOMC) — which currently has just 11 voting members — in indicating that the Fed may need to raise rates again on June 13-14.
Other officials, including Chicago Fed president Austan Goolsbee, and Fed governor Philip Jefferson — the White House's nominee for the vacant number 2 position at the US central abnk — have suggested adopting a wait-and-see approach to raising interest-rates.
"On the one hand, inflation is too high, and we have not yet made sufficient progress on reducing it," Jefferson said in a speech in Washington on Thursday morning.
"On the other hand, GDP has slowed considerably this year," he continued, adding that history showed "a year is not a long enough period for demand to feel the full effect of higher interest rates."
Futures traders are assigning a greater probability of an interest-rate hike next month than they did just a few days ago, according to data from CME Group.
But they still put the odds of the Fed holding its benchmark lending rate at more than 60 percent.
da/bgs
© Agence France-Presse. All rights are reserved.
economy news online