headlines world news
By Shaun Tandon
China's top diplomat will pay a rare visit to Washington this week, the United States announced Monday, paving the way for a potential visit by President Xi Jinping aimed at keeping tensions in check. world news
Foreign Minister Wang Yi, the highest-ranking Chinese official in the US capital in nearly five years, will visit from Thursday through Saturday against a backdrop of friction over trade, Ukraine, the Middle East, Taiwan and China's assertive actions at sea near the Philippines.
A senior US official said the trip was part of efforts between the world's two largest economies to "responsibly manage our competition."
"We continue to believe that direct face-to-face diplomacy is the best way to raise challenging issues, address misperception and miscommunication, and explore working with the Chinese where our interests intersect," he said on customary condition of anonymity.
Wang will be returning a visit in June to Beijing by Secretary of State Antony Blinken, who was the highest-ranking US official to travel to China since 2018.
Blinken huddled for 11 hours with the top Chinese leadership including Xi. Diplomats say Wang will be expecting a similar meeting with President Joe Biden, who is in Washington this week.
Biden, who last saw Xi last November on the sidelines of Group of 20 talks in Bali, has invited China's leader to travel next month to San Francisco where the United States will host an Asia-Pacific Economic Cooperation (APEC) summit.
Asked if Wang's visit will formalize a visit by Xi, another US official said that Biden "has stated multiple times that he hopes to see President Xi in the near future" and declined further comment.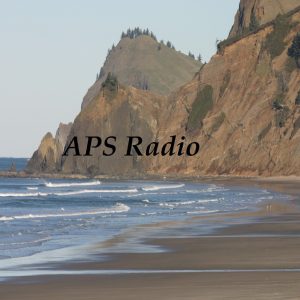 Both sides have expressed an interest in recent months in avoiding conflict. Xi, earlier this month receiving Senate Majority Leader Chuck Schumer, said the US-China relationship "will determine the future and destiny of mankind."
headlinews world news
But tensions have repeatedly soared including after China carried out major military exercises near Taiwan, the US-backed democracy claimed by Beijing, following actions by US lawmakers.
The Philippines, a US ally, on Monday accused China of deliberately hitting its boats on a resupply mission in contested waters, leading Beijing to accuse Manila of "false information."
Biden's national security advisor, Jake Sullivan, on Monday called his Philippine counterpart to voice support after China's "dangerous and unlawful actions." Sullivan will also meet Wang in Washington, officials said.
Meeting allies
In a strategy also followed ahead of Blinken's trip, the Biden administration is engaging US allies before its talks with China.
Biden on Wednesday will welcome Australian Prime Minister Anthony Albanese for a state visit, weeks before Albanese pays his own visit to China as once-frosty ties recover.
In China's own show of friends, Russian President Vladimir Putin visited Beijing last week in one of his first trips since invading Ukraine.
China has offered moral support to Russia but, according to US officials, has stopped short of full-fledged military support to Moscow following US warnings.
China and the United States more recently have sought diplomatic advantage against each other over the outbreak of violence in the Middle East.
Blinken, on a visit to the Middle East, telephoned Wang to ask China to exert pressure on Iran, which backs Hamas.
China in turn has criticized US support for Israel and denounced the veto of a UN Security Council resolution by the United States, which wanted a call for Israel's right to defend itself.
sct/mlm
© Agence France-Presse
headlines world news