economy news online
Wall Street stocks dipped Monday, pulling back a bit from multi-month highs reached last week after the United States avoided a catastrophic debt default. news online
Analysts cited profit taking as a factor in the market after last week's congressional agreement to suspend the US debt ceiling and avert a default sparked a rally.
The Dow Jones Industrial Average dropped 0.6 percent to 33,562.86.
The broad-based S&P 500 shed 0.2 percent to 4,273.79, while the tech-rich Nasdaq Composite Index declined 0.1 percent to 13,229.43.
Stocks on Friday were also supported by solid US labor data.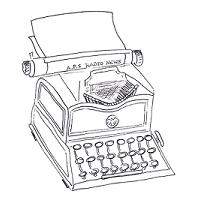 But a key economic indicator released Monday — a survey reflecting services industry activity in May — showed the slowest growth since December.
"The majority of respondents indicate that business conditions are currently stable; however, there are concerns relative to the slowing economy," said Anthony Nieves of the Institute for Supply Management.
Among individual companies, Apple shed 0.8 percent after unveiling its first-ever virtual reality headset. The headset will focus on gaming, streaming video and conferencing, as well as health and fitness.
The release puts Apple on a collision course with Facebook owner Meta, which had taken a head start on doubling down on virtual worlds, sometimes referred to as the metaverse.
3M fell 4.4 percent, giving back much of the gains from the prior session. A trial involving the industrial giant's alleged water pollution due to "forever chemicals" was pushed back to give parties an opportunity to settle.
Such a settlement could involve a large 3M payout, but would remove a key uncertainty around the company.
jmb/bys
© Agence France-Presse. All rights are reserved.
economy news online