economy news online news
Wall Street stocks slipped Monday following last week's global surge as the dollar advanced against major rivals. online news
The dollar crept higher as traders urged caution over expectations that the Federal Reserve would pull back from massive US interest hikes as inflation cools in the world's biggest economy.
US stocks had bounded higher last week on the prospect the Fed might be able to let up on its aggressive interest rate hikes, with the tech-heavy Nasdaq jumping 8.1 percent and the blue-chip Dow rising 4.1 percent.
But Wall Street turned lower on Monday with the Dow slipping 0.1 percent in late morning trading, and the Nasdaq shedding 1.0 percent.
"This morning … there is a little bit of questioning as to whether the market overreacted last week," said Briefing.com analyst Patrick O'Hare.
Susannah Streeter, senior investment and markets analyst at Hargreaves Lansdown, said "the burst of euphoria which erupted… at the end of last week is ebbing away after fresh warnings that the fight against inflation is still a hard slog yet to be won."
Investors will get a look this week whether that cooling has spread to consumers, with US retail sales data due out on Wednesday. Earnings figures from major retailers Walmart and Target will also provide a window into how inflation is impacting consumer spending, a major driver of the US economy.
European stocks finished higher, where data helped improved sentiment.
"There was good news from the eurozone as industrial production came in better than expected this morning," said market analyst Fawad Razaqzada at City Index and FOREX.com.
While the eurozone is widely seen as heading for a recession, the data showed a month-on-month gain of 0.9 percent in September, while analysts had expected practically no gain.
The pound briefly fell by more than one percent against the dollar as the Thursday presentation of the budget by Chancellor of the Exchequer Jeremy Hunt approaches.
"The pound has also come under pressure ahead of this weeks budget statement with all manner of reports that the Chancellor will impose new taxes on business that will deter future investment in energy security," CMC Markets analyst Michael Hewson said.
Sentiment also won a lift from China, which is relaxing some of its strict Covid-19 restrictions that have hammered growth in the world's second largest economy.
Authorities have also reportedly unveiled a 16-point plan to support the beleaguered property sector, a major component of the country's economic engine.
The industry has come under immense pressure since China imposed a number of restrictions in 2020 aimed at reeling in debt as major developers teetered on the brink of collapse.
The latest moves indicate that China's leadership is beginning to focus on supporting the economy, a crucial driver of global growth, according to analysts.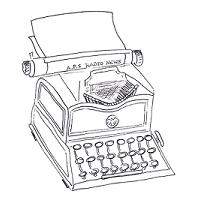 Nomura's Lu Ting warned, however, that the "measures may have little direct impact on stimulating home purchases".
Hong Kong's stock exchange ended more than one percent higher Monday — having soared over seven percent Friday.
Oil prices fell.
"Crude oil prices have slipped back, after OPEC cut its oil demand forecast for the rest of this year, and 2023, by 100,000 barrels, citing concerns about rising inflation and interest rates," CMC Markets's Michael Hewson said.
"Increasing Covid cases within China alongside a rebound in the US dollar are also weighing on prices," he added.
Key firgures around 15:30 GMT
New York – Dow: DOWN 0.1 percent at 33,705.83 points
London – FTSE 100: UP 0.9 percent at 7,385.17 (close)
Frankfurt – DAX: UP 0.6 percent at 14,313.30 (close)
Paris – CAC 40: UP 0.2 percent at 6,609.17 (close)
EURO STOXX 50: UP 0.5 percent at 3,887.51
Tokyo – Nikkei 225: DOWN 1.1 percent at 27,963.47 (close)
Hong Kong – Hang Seng Index: UP 1.7 percent at 17,619.71 (close)
Shanghai – Composite: DOWN 0.1 percent at 3,083.40 (close)
Euro/dollar: DOWN at $1.0341 from $1.0361 on Friday
Pound/dollar: DOWN at $1.1723 from $1.1839
Dollar/yen: UP at 140.39 yen from 138.70 yen
Euro/pound: UP at 88.14 pence from 87.49 pence
West Texas Intermediate: DOWN 1.9 percent at $87.26 per barrel
Brent North Sea crude: DOWN 1.4 percent at $94.63 per barrel
burs-rl/yad
© Agence France-Presse. All rights are reserved.
economy news online news