headline news online news
By Romain Fonsegrives
A fifth of voting machines in part of Arizona were not working Tuesday, with staff scrambling to reassure voters in a county that became ground zero for spurious election fraud claims in 2020. online news
Officials in Maricopa County, which includes the city of Phoenix, said a minority of the 223 polling stations were experiencing difficulties.
"We've got about 20 percent of the locations out there where there's an issue with the tabulator," said Maricopa County Board of Supervisors Chairman Bill Gates.
Gates said the broken-down machines would not affect the probity of the poll.
"We also have a redundancy in place. If you can't put the ballot in the tabulator, then you can simply place it (in) a secure box, where those ballots will be kept for later this evening, where we'll bring them in here to central county to tabulate them."
President Joe Biden won Arizona by a razor-thin 10,000 votes in 2020, with cosmopolitan and densely populated Maricopa County key to his support.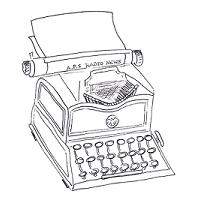 But in a largely rural state that has in the past leaned Republican, the victory was viewed with suspicion and sparked conspiracy theories about a fix.
Donald Trump and his supporters have spent much of the last two years pushing groundless claims of ballot stuffing, despite numerous investigations — including a Republican-funded one — that found no evidence of fraud.
Republican candidates for secretary of state, governor and US senator in the state all subscribe to the debunked theory, and say they would not have certified Biden's win.
Masked poll watchers, some of them armed, have hung around early voting drop boxes, in what they said was an effort to prevent ballot stuffing, until a judge ordered them to keep their distance.
Non-partisan county officials have mounted a huge voter confidence operation, holding regular open meetings and inviting citizens to come and inspect their voting security procedures.
But Tuesday's breakdown was taken as evidence for some Republican supporters that there was cheating afoot.
"It's happening all over again," said one voter, who did not wish to give his name.
Donald Newton, 82, said he feared a repeat of the fraud he suspected in the 2020 presidential poll.
"This machine should have been tested and working a long time ago, you know, last week," he said.
rfo-hg/st
© Agence France-Presse. All rights are reserved.
headline news online news