economy online news
A steep plunge in energy costs last month caused US wholesale prices to cool sharply in July, according to government data Thursday, a welcome sign that more relief is on the way for American families plagued by high inflation. online news
The producer price index (PPI) fell 0.5 percent compared to June, on a 9 percent drop in energy prices, the Labor Department reported.
That contrasted sharply with the modest rise economists had expected, and was the biggest decline since February 2015, other than the retreat seen in the early months of the pandemic in 2020.
The slowdown caused the PPI for the latest 12 months to pull back sharply from the 11.8 pace in June to a still-high 9.8 percent, the report said.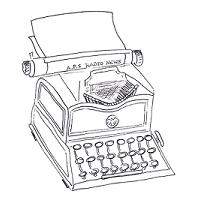 The welcome news about easing price pressures in the pipeline came a day after data showing consumer price inflation also slowed last month, pulling back from a 40-year high that had left many families struggling to make ends meet.
But falling oil prices in recent weeks have caused gas prices at the pump to fall to $3.99, the first time the national average has been below $4 in weeks and down from the record of $5.02 hit in mid-June.
Receding inflation pressures have raised hopes in financial markets that the Federal Reserve will be able to raise borrowing costs less aggressively, after two consecutive three-quarter point rate hikes.
However economists and Fed officials have cautioned against that view.
"A potential peak in annual inflation measures is a welcome sign for consumers, businesses," and the Fed, said Mahir Rasheed of Oxford Economics.
But "historically elevated price dynamics churning in the economy will likely persist through the end of the year," he said in an analysis, noting that the Fed remains "laser-focused on tightening policy to restrict inflation pressures."
As with the CPI report, the PPI data showed food prices continued their rapid ascent, increasing 1.0 percent in the month and are up 15 percent for the year.
Costs of chicken eggs surged 43 percent in a single month.
Excluding volatile food and energy components, PPI rose just 0.2 percent in the month.
hs/bfm
© Agence France-Presse. All rights are reserved.
economy online news