economy online news
A key US inflation measure accelerated again in June, outpacing gains in income, government data showed Friday, heaping pressure on President Joe Biden and policymakers trying to ease the pain for American families. online news
The data showing the biggest inflation surge in four decades comes on the heels of dismal economic growth figures and another super-sized interest rate increase by the Federal Reserve.
The Fed's preferred inflation gauge, the personal consumption expenditures (PCE) price index, rose 6.8 percent compared to June 2021, the Commerce Department reported.
And inflation jumped 1.0 percent compared to May, in line with economists' expectations but outpacing personal income, which rose just 0.6 percent, the same increase as the prior month, according to the report.
Consumers buoyed by a stockpile of savings during the pandemic splurged on goods, cars and homes last year, but global supply chain snarls and worker shortages pushed prices higher — factors worsened by Russia's war on Ukraine, which sent food and energy prices soaring worldwide.
Excluding the volatile food and energy components, the "core" PCE price index gained a more moderate 4.8 percent in the last 12 months, just a tenth higher than May but continuing a gradual slowing.
The Fed focuses on the PCE price index, as it reflects consumers' actual spending, including shifts to lower cost items, unlike the more well-known consumer price index, which jumped 9.1 percent in June.
The PCE also gives less weight to things like rent, vehicles and airline fares, which have contributed to the blistering pace of the CPI rise
The Fed has been aggressively raising borrowing rates this year, with the fourth increase announced Wednesday, as it aims to cool the economy.
Central bankers face the difficult task of easing price pressures that are squeezing US households without causing a severe economic downturn.
One concern is that demands for higher pay amid a worker shortage could cause a wage-price spiral.
In a separate data report, the Labor Department said worker compensation, including wages and benefits, rose 1.3 percent in the three-months ended in June and up 5.1 percent in the latest 12 months.
Nancy Vanden Houten of Oxford Economics said the hotter-than-expected gain does not provide the compelling evidence of slowing inflation the central bank is seeking.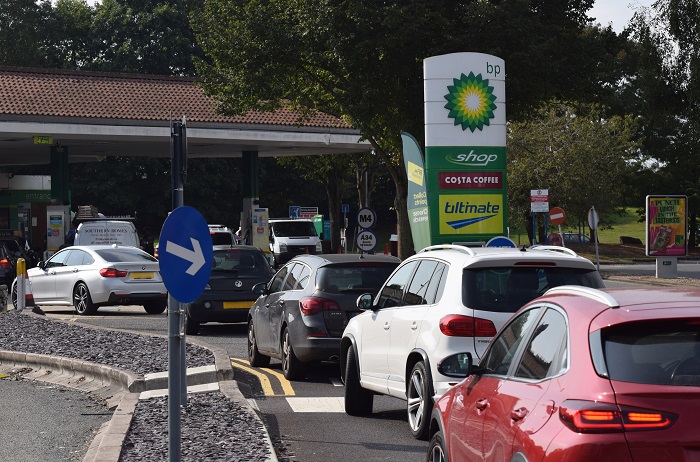 "The Q2 employment cost data doesn't provide any evidence that wage growth is slowing and leaves the Fed on track to lift the funds rate another 75bps at its September meeting," she said.
hs/sw
© Agence France-Presse. All rights are reserved.
world news online news
Notes from APS Radio News
During the past few years, a number of the world's central banks have engaged in massive programs of monetary expansion, even as jobs and businesses were lost by way of virus-related restrictions and quarantines. online news
For example, beginning in March of 2020, the US Federal Reserve engaged in a substantially greater program of monetary expansion by purchasing hundreds of billions of dollars of Treasury and corporate bonds.
Since the early part of March 2020 to date, the Federal Reserve has added over $4 trillion to its holdings.
In particular, whereas on or about February 24, 2020, the holdings of the Federal Reserve stood at $4.2 trillion, on or about January 17, 2022, the holdings of the Federal Reserve stood at about $8.9 trillion.
As well, the Federal Reserve has kept interest rates low.
Recently, Jerome Powell, the head of the Federal Reserve, said that he wasn't concerned about inflation and that, for the none, the Federal Reserve would keep interest rates at low levels.
Another examples is that of the Bank of Japan.
economy online news
According to Fred Economic Data, as of October 2021, the Bank of Japan's holdings were about $6.4 trillion or about 725 trillion Yen.
In the early part of March 2020, the Bank of Japan's holdings were $5.3 holdings. During the period mentioned, the Bank of Japan added over one trillion dollars to its holdings.
A number of corporations have been borrowing money inexpensively and have been purchasing their own shares of stocks, increasing share prices of stocks.
Still, there are concerns among investors.
A number of them have expressed concerns about central banks' eventually increasing interest rates, as, during the past year, inflation levels have been increasing.
The combination of low interest rates, expansive monetary policies, fiscal stimulus programs, which themselves have infused trillions into the US economy, and shortages of goods and services caused by virus-related restrictions and lockdowns has increased levels of inflation.
Investors also have worried, for example, about announcements that were made by companies like Toyota and VW; months ago, those companies announced that because of shortages of particular types of material, they would be reducing levels of production.
Months ago, the results of a survey of UK manufacturers were released.
That survey indicated that many businesses in the UK were concerned about shortages of supplies.
In general, jobs and businesses have been lost by way of mandates, restrictions and quarantines, which, in their turn, were imposed by way of the virus narrative.
In the US, overall, the mortality rate of the virus is about .069%, according to Statista, an award-winning service.
The recovery rate is over 99% for most age groups.
economy online news
What has followed in the wake of lockdowns and mandates has been the infusion of trillions of dollars into the US economy, the increasing succeess of online businesses like Amazon and other large online retailers, various bank and tech-related stocks, the shuttering of small to medium-sized businesses and the loss of millions of jobs.
Another result has been the increasing levels of inflation, especially those of food and fuel.
In official terms, for purposes of reporting, the US Labor Department uses what is called "core inflation".
Core inflation excludes items like food and fuel, as those are deemed too volatile.