economy bulletin news
By Daniel Avis
US inflation-adjusted incomes fell for a third straight year in 2022, but overall income inequality decreased, according to new Census Bureau data. bulletin news
In a positive development, the poverty rate for the Black population declined to 17.1 percent — its lowest level on record — although it remained the highest among the racial groups counted by the Census Bureau.
The data published Tuesday by the Census Bureau paints a mixed picture of the US economy, with the overall decline in incomes falling more sharply for some people than for others, due largely to the impact of inflation.
Real, or inflation-adjusted, median household incomes in the United States fell by 2.3 percent in 2022 from a year earlier, with nominal gains canceled out by record-high inflation.
It was the third straight year in which real median household incomes declined, underscoring the importance of tackling inflation.
In response to rising inflation, the US Federal Reserve embarked on an aggressive campaign of interest rate hikes last year, lifting its key lending rate up to its highest level for 22 years.
The Fed's policy has brought inflation down sharply this year, although it remains above its long-term target of two percent.
Child poverty rate doubles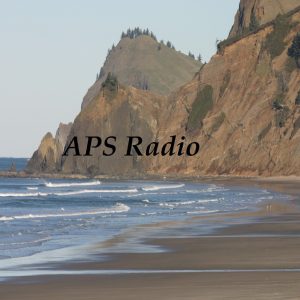 The Census Bureau found that income inequality fell by 1.2 percent between 2021 and 2022, driven by a fall in real income at the middle and top of the income distribution.
However, inequality actually rises sharply once taxes are factored into the figures.
"The steeper relative declines in post-tax income at the bottom and middle of the income distribution are attributable to the expiration of a number of tax policies," Census Bureau official Liana Fox told reporters.
These tax policies included the Child Tax Credit and Earned Income Tax Credit, she said.
The distinction between pre- and post-tax incomes also had a marked impact on child poverty rates, which declined according to the official figure, but more than doubled once tax policies were taken into account.
"This change reflects the expiration of refundable tax credits and the pandemic-era stimulus benefits," Fox said.
President Joe Biden released a statement blaming Republican lawmakers for refusing to extend the enhanced Child Tax Credit put in place during the pandemic.
"The rise reported today in child poverty is no accident—it is the result of a deliberate policy choice congressional Republicans made to block help for families with children while advancing massive tax cuts for the wealthiest and largest corporations," he said.
"No child should grow up in poverty, and I will continue to fight to restore the expanded Child Tax Credit to give tens of millions of families the tax relief and breathing room they deserve," he added.
The Census Bureau data for 2022 also showed a fall in the number of people without any form of health insurance to 7.9 percent, with declines recorded in almost every age group.
It marked the second consecutive year of declines in the uninsured rate after a spike during the Covid-19 pandemic.
da/caw
© Agence France-Presse. All rights are reserved.
economy bulletin news
Notes from APS Radio News
Reportedly because of what was being called a "pandemic", a number of the world's central banks embarked on massive programs of monetary expansion, starting in late February and early March of 2020.
For its part, between the early part of March of 2020 to over a year later, the US Federal Reserve added over $4 trillion to its holdings, by purchasing billions of dollars' worth of Treasury bonds and corporate bonds each month during that period.
As well, at that time it kept interest rates rather low.
Other central banks, including the Bank of Japan and the European Central Bank, followed similar policies.
In addition, during that period many countries engaged in lockdowns; many small and medium-sized businesses and enterprises were shuttered by way of orders issued by public health officials, politicians and various administrators.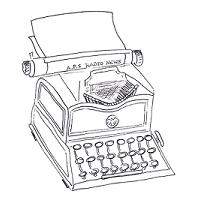 One of the direct causes of those shutdowns was the development of shortages.
According to a number of economists, the combination of shortages of various goods and services and massive programs of "quantitative easing" led to substantially higher rates of inflation.
In consequence of shuttered economies and higher rates of inflation in the first world, less developed countries suffered greatly, due, in part, to shortages of supplies and due to lowered demand.
For some time, in its articles about China, The Wall Street Journal has pointed to "covid"-related lockdowns as being one of the major causes of China's downturn in its economy.
In the US, by October of 2020, over 100,000 businesses had been shuttered by way of lockdowns
In 2019, small and medium-sized businesses constituted about 44% of the GDP of the US.