economy online news
Sales of existing homes in the United States slowed again in April, the National Association of Realtors (NAR) said Thursday, marking the second straight month of declines amid higher interest rates. online news
But sales "remain above recent cyclical lows," NAR chief economist Lawrence Yun said in a statement, adding: "The combination of job gains, limited inventory and fluctuating mortgage rates over the last several months have created an environment of push-pull housing demand."
Homes sales in the United States have slowed markedly over the last year as buyers contend with rising mortgage repayment costs due to the US Federal Reserve's aggressive cycle of hikes.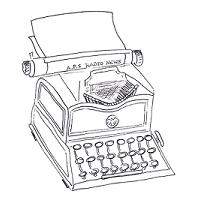 The US central bank has raised interest rates by five percentage points since it began its hikes last year to try and bring inflation back down to its long-run target of two percent.
Total existing home sales fell by 3.4 percent month-on month to a seasonally adjusted annual rate of 4.28 million in April. This was slightly higher than the median forecast of economists surveyed by MarketWatch.
Year-on-year, sales have declined by almost 25 percent, according to the NAR, underscoring the impact of the Fed's actions.
The median price for existing homes declined by 1.7 percent in April from a year ago to $388,800, fueled by retreating prices the South and West.
The NAR said figures show the 30-year fixed-rate mortgage averaged 6.35 percent as of May 11, down slightly from a week earlier, but up significantly from 5.30 percent one year ago.
da/bgs
© Agence France-Presse. All rights are reserved.
economy online news