headline news world news
US and Chinese defence chiefs spoke briefly on Friday, as the Australian prime minister called on both powers to reopen "reliable and open channels of communication". world news
US Defense Secretary Lloyd Austin and his Chinese counterpart Li Shangfu spoke briefly at a security forum in Singapore, the Pentagon said, after Beijing had declined an invitation for a formal meeting.
Austin and other US officials have been working to shore up alliances and partnerships in Asia to counter China, but there have also been tentative signs the two sides are working to patch their relationship.
The United States had invited Li to meet Austin on the sidelines of the Shangri-La Dialogue security forum in the city-state, but China declined.
Austin and Li "spoke briefly at tonight's opening dinner of the Shangri-La Dialogue in Singapore. The two leaders shook hands, but did not have a substantive exchange," Pentagon spokesman Brigadier General Pat Ryder said in a statement.
Ryder added that the Pentagon believed in maintaining open lines of communications, "and will continue to seek meaningful military-to-military discussions at multiple levels to responsibly manage the relationship".
Li was sanctioned by the US government in 2018 for buying Russian weapons, but the Pentagon has said that does not prevent Austin from conducting official business with him.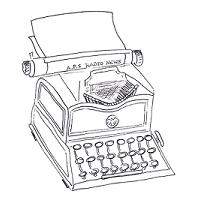 A senior US defence official said it was good for the two to speak, but "a handshake at dinner is no substitute for sitting down and having a meaningful exchange".
"The next time they see each other, it should be for serious and substantive dialogue — and Secretary Austin will have more to say about why this matters when he speaks at the Dialogue's first plenary session tomorrow."
Ties between Washington and Beijing are frayed over several issues including Taiwan, which China regards as its territory, and the shooting down of an alleged Chinese spy balloon that flew over the United States this year.
Australian Prime Minister Anthony Albanese used a keynote speech at the forum on Friday to urge both powers to maintain communications to prevent incidents from spiralling out of control.
He said Australia supports "the renewed efforts" by US President Joe Biden "to establish reliable and open channels of communication" between both governments.
Albanese added that the "alternative, the silence of the diplomatic deep freeze only breeds suspicion, only makes it easier for nations to attribute motive to misunderstanding, to assume the worst of one another".
"If you don't have the pressure valve of dialogue, if you don't have the capacity at a decision-making level to pick up the phone, to seek some clarity or provide some context, then there is always a much greater risk of assumptions spilling over into irretrievable action and reaction."
He also warned that "the consequences of such a breakdown, whether in the Taiwan Strait or elsewhere, would not be confined to the big powers" but "would be devastating to the world".
wd/mba/skc/sco
© Agence France-Presse. All rights are reserved.
world news headline news