headline news online news
The United Nations on Monday urged China not to detain people simply for taking part in peaceful protests, as Beijing tried to curb a nationwide spate of demonstrations. online news
Seeking political freedoms and an end to Covid-19 lockdowns, people have taken to the streets in major cities and gathered at university campuses across China in a wave of protests not seen since pro-democracy rallies in 1989 were crushed.
Large crowds gathered Sunday in Beijing and Shanghai, where police clashed with protesters.
"We call on the authorities to respond to protests in line with international human rights laws and standards. No one should be arbitrarily detained for peacefully expressing their opinions," UN Human Rights Office spokesman Jeremy Laurence told reporters.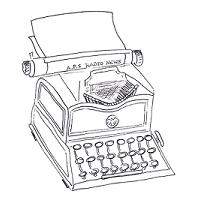 "Allowing broad debate across society — especially with young people — can help shape public policies, ensure they are better understood and are ultimately more effective."
A deadly fire last week in Urumqi, the capital of northwest China's Xinjiang region, was the catalyst for the public anger, with many blaming Covid-19 lockdowns for hampering rescue efforts.
"Following the regrettable deaths and injuries during a fire at an apartment building in China's Xinjiang province — much of which has been under a tight Covid lockdown since August — we stress the need for transparency in responding to public concerns, and to learn lessons from the tragedy," Laurence said.
"As our office has urged consistently during the Covid pandemic, restrictions by the authorities need to be necessary and proportionate in terms of scientific, medical advice, and non-discriminatory in their application.
"Any restrictive measures need to be limited in duration, and there should be safeguards and mechanisms through which people can channel their concerns and seek redress."
rjm/gw
© Agence France-Presse. All rights are reserved.
headline news online news