online news world news
US Secretary of State Antony Blinken says Washington sees "no signs" of Russia engaging with G20 diplomats over its invasion of Ukraine as Moscow faces a barrage of criticism at G20 talks in Indonesia. online news
A day earlier, Russia's Foreign Minister Sergei Lavrov stormed out of talks with other G20 foreign ministers meeting in Indonesia as Western powers criticised Moscow over its invasion of Ukraine.
Blinken had earlier shunned a meeting with Lavrov but the Russian foreign ministry insists the West "failed" to isolate Russia at the G20 gathering.
Blinken also calls for China to distance itself from Russia and to "condemn the aggression, to demand among other things that Russia allow access to food that is stuck in Ukraine" after meeting with his Chinese counterpart Wang Yi.
But US officials are cautiously upbeat about China's stance on Ukraine, condemning its rhetorical backing of Russia but seeing no sign that Beijing is backing its words with material support.
Eastern Ukraine under 'relentless shelling' –
Russian troops pursue their shelling of Ukraine's east, the country's general staff reports, as Russia seeks to consolidate its hold over the entire Donbas region.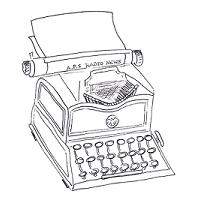 Donetsk regional governor Pavlo Kyrylenko says on Telegram "the entire frontline is under relentless shelling".
The birthplace of President Volodymyr Zelensky, Kryvyi Rih — an industrial city in central Ukraine — is also shelled with cluster rockets that kill at least one person and injure two, the mayor Oleksandr Vilkul says.
Ukrainian recruits start UK training –
The first batch of up to 10,000 inexperienced Ukrainian military recruits set to train in Britain over the coming months start drills, the British defence ministry says.
British Defence Secretary Ben Wallace calls the new training programme "the next phase in the UK's support to the Armed Forces of Ukraine in their fight against Russian aggression," after visiting the latest recruits this week.
US announces more military aid –
The United States says it will send Ukraine more Himars rocket systems and new precision artillery shells, boosting its ability to target Russian arms depots and supply chains.
A new $400-million arms package will include four Himars launchers with ammunition, according to a senior defence official.
burs-sta/raz
© Agence France-Presse. All rights are reserved.
online news world news