world news online news
The UK government has scrapped controversial plans to close almost all railway station ticket offices in England, following fierce criticism from disabled campaign groups, unions and passenger watchdogs. online news
Prime Minister Rishi Sunak, trailing in the polls before a general election expected next year, in September suggested closing ticket offices was "the right thing" for the public and taxpayers.
But Transport Secretary Mark Harper said the plans would not now proceed as they "do not meet the high thresholds set by ministers".
The proposals, backed by the government, were put forward by train companies in July, as they came under pressure from ministers to cut costs and as workers strike for better pay and conditions.
Main opposition Labour party transport spokeswoman Louise Haigh welcomed the axing of "these shambolic plans".
"The government failed to come clean on the impact of these proposals for accessibility and job security (of ticket office staff) and now have been forced into a humiliating climbdown, disowning the very proposals ministers championed from the start," she said.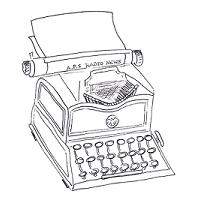 Sunak's Conservatives have been shaken by a string of crushing local election victories scored by Labour in recent months.
As well as groups representing disabled people, the move to retain ticket offices will likely also play well with many core older Conservative voters.
Katie Pennick, campaigns manager at accessibility charity Transport for All, praised the "incredible tenacity of disabled people and our community for securing this major campaign victory".
"The disastrous and discriminatory proposals should never have been put forward", she added.
Harper said the government had "engaged with accessibility groups" and had now "asked train operators to withdraw their proposals".
Jacqueline Starr, chief executive of rail industry group RDG, said the proposals had been about adapting the railway to the changing needs of customers "in the smartphone era", balanced with the "significant financial challenge faced by the industry".
har/phz/pvh
© Agence France-Presse
world news online news