world news online news
Britain on Monday scaled back its energy bill support for businesses after warning that the current aid level was unsustainable. online news
The government is currently subsidising energy costs to protect consumers and firms after the invasion of Ukraine by Russia, a key gas supplier, caused prices to soar.
Finance minister Jeremy Hunt announced Monday that the support for businesses, due to expire in late March, would be overhauled and extended by one year until March 2024.
The Energy Bill Relief Scheme offers help for businesses, the public sector and charity organisations.
It will switch from a fixed price cap to a discount on bills, with energy intensive sectors such as ceramics, steel and glass benefiting from a larger reduction.
The cost of the scheme to taxpayers over the next year will be no more than £5.5 billion, making it much less generous than the previous policy which cost around £18 billion ($22 billion).
"Wholesale energy prices are falling and have now gone back to levels just before Putin's invasion of Ukraine," Hunt said in a ministry statement, referring to Russian President Vladimir Putin.
"But to provide reassurance against the risk of prices rising again we are launching the new Energy Bills Discount Scheme, giving businesses the certainty they need to plan ahead," he said.
Hunt told business leaders last week that the amount of assistance provided so far was "unsustainably expensive" and could not continue.
Extending the existing scheme could potentially "cost tens of billions of pounds" depending on wholesale prices, he said.
The government launched its package last September to partially subsidise energy bills to prevent companies from being forced to close.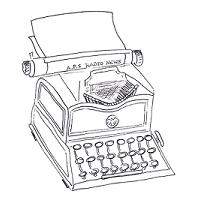 It was unveiled under the short-lived administration of former premier Liz Truss, who was succeeded by Rishi Sunak in a Tory leadership contest.
Working with Hunt, Sunak quickly presented a recession budget that reversed many of Truss's tax cuts and other measures, and said spending cuts were needed to ensure financial stability.
Hunt had already reduced the energy help for households in November, lifting a cap on average annual household fuel bills by a fifth, to £3,000, but had left business support untouched.
Energy a cost too far
Business organisations argued that any cut in energy help would prompt heavy job losses and bankruptcies, just as the UK economy is widely forecast to slide into recession this year.
But Tom Thackray of the business lobby group CBI acknowledged that it was "unrealistic to think the scheme could stay affordable in its current form".
"Heavy energy users and those exposed to global trade are among some of the most impacted in the current crisis, so the additional support for these firms is a particularly welcome step," he added.
Shevaun Haviland, chief of the British Chambers of Commerce, said the cuts "means that for some firms, energy will now be a cost too far".
"Our economy will not be able to grow if our businesses are in decline," Haviland said, adding: "an 85 percent drop in the financial envelope of support will fall short for thousands of UK businesses who are seriously struggling."
Energy prices had spiked after Moscow launched its invasion of Ukraine last year, pushing UK inflation to a 40-year peak and sparking a cost-of-living crisis.
But gas and oil prices have fallen sharply from peaks hit at the start of the war.
European gas prices dived last week to their lowest level since before the conflict, as unseasonably warm weather reduced winter fuel demand.
ved-rfj/ach/imm
© Agence France-Presse. All rights are reserved.
world news online news