headline news bulletin news
Senior doctors in English hospitals are to stage industrial action for only the third time, forcing the cancellation of routine operations for patients, their union announced Tuesday. bulletin news
Consultant doctors will strike on July 20 and 21 to press the government for better pay — just after a five-day stoppage by more junior doctors.
It is a rare step by the consultants — typically specialists in specific fields of medicine — after they previously staged industrial action in 1975 and 2012.
The British Medical Association (BMA) said 20,741 of its consultant members — more than 86 percent of those voting — had voted to strike, on a turnout of just over 71 percent.
The union said their pay had fallen by one-third in relative terms from 15 years ago.
Vishal Sharma, chairman of the BMA consultants committee, said the onus now lay with the government to come back with a "credible" pay offer.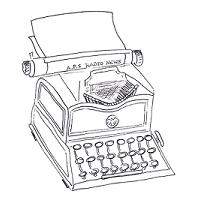 "We know consultants don't take the decision around industrial action lightly, but this vote shows how furious they are at being repeatedly devalued by government," he said.
If the government refuses to improve its offer, "it is with a heavy heart that we will take action next month", Sharma said.
"We will prioritise patient safety and continue to provide emergency care, in keeping with the level of services available on Christmas Day."
Prime Minister Rishi Sunak has stood firm against the pay demands of doctors, nurses and others such as train drivers, arguing the need for restraint to curb soaring inflation.
Sunak's Conservative government, which has slumped in opinion polls ahead of elections next year, got some respite with the news that the threat of further strikes by nurses had ended.
Unhappy birthday
The Royal College of Nursing said more than 100,000 members voted in favour of more strikes but turnout was only 43 percent — below the legal minimum of 50 percent.
RCN general secretary Pat Cullen said in April that nurses were prepared to strike until Christmas if an improved offer could not be reached.
She acknowledged Tuesday that the result was disappointing but promised that the "fight for the fair pay and safe staffing our profession, our patients and our NHS (National Health Service) deserve is far from over".
The government welcomed the RCN outcome — and urged the BMA to return to talks and "carefully consider the likely impact of any action on patients".
After a pay rise last fiscal year, British consultants now average £128,000 ($163,000) in annual pay and their hefty pensions are set to be boosted by tax changes, the government said.
"Strikes are hugely disruptive for patients and put pressure on other NHS staff," a health ministry spokesperson said.
Successive walk-outs by medics have added to pressure on the state-run NHS, which is battling to cut waiting lists for appointments and treatment after the Covid pandemic.
As the NHS gears up to mark its 75th birthday on July 5, the government denies opposition allegations that it has been starving the cherished service of much-needed funds.
Sunak on Tuesday convened a roundtable of healthcare leaders to set out a long-term plan expected this week to fix shortfalls in NHS staffing, with many doctors moving to better paid jobs in places such as Australia.
The plan will "transform efforts to train and retain staff and improve the way the health service delivers for patients into the future", Downing Street said.
phz-jit/yad
© Agence France-Presse. All rights are reserved.
headline news bulletin news