world news online news
Britain's budget U-turn shows the need for countries to be prudent in how they implement fiscal and monetary policies, the European Commission's economic affairs chief said Friday. online news
The economy commissioner, Paolo Gentiloni, spoke after British Prime Minister Liz Truss fired her finance minister and abandoned a key plank of her right-wing economic platform.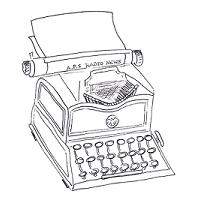 "We don't have lessons to give to anyone and to the UK," Gentiloni said at a news conference following talks between US and EU finance ministers at the IMF's annual meetings in Washington.
"We have lessons to learn, perhaps, because what happened shows how volatile is the situation and so how prudent we should be also with our fiscal and monetary mix," he said.
Gentiloni expressed his "best wishes" to Jeremy Hunt, the former foreign minister who succeeds Kwasi Kwarteng as finance minister.
Kwarteng attended the IMF talks but rushed back to Britain on Thursday as rumors swirled about the budget U-turn.
Kwarteng's debt-fueled budget, which relied on tax cuts, earned him a rebuke at the IMF where Managing Director Kristalina Georgieva warned the UK of the need for "coherent and consistent" policies.
lth/dw
© Agence France-Presse All rights are reserved.
world news online news
Notes from APS Radio News
Starting in the early part of March 2020, even some days before the media concentrated the virus thingy, the US Federal Reserve embarked on a massive program of monetary expansion. online news
Between the early part of March 2020 and about the middle of April of this year, the Federal Reserve has added nearly $5 trillion to its holdings.
For its part, the European Central Bank, which is headquartered in Frankfurt, Germany, implemented a similar program, adding several trillions of euros to its holdings.
The Bank of Japan added several hundreds of trillions of yen to its holdings.
Economists say that it isn't merely the amount of fiat money that is added to an economy.
As well, they speak about the rapidity or the velocity at which such things are implemented.
They say that, in the context of shortages of various goods and services that were brought about by lockdowns and the closings of many small and medium sized businesses, higher rates of inflation are likely to occur.
Another problem that developed durng the past few years has been that of major shipping docks in parts of the world.
Truck drivers had to wait in long lines before being given access to material being offloaded from ship.
In part, that was due to the scarcity of shipping operators.
Another reason shortages have developed has been that of the war in Ukraine.
Sanctions imposed against Russia and the latter's blockade of Ukraine's shipments of grain have contributed to shortages.
Price gouging has been a problem, too.
world news online news