headline news world news
Twitter plans to quit the EU's disinformation code, a voluntary pact that groups the major social platforms, European sources said Thursday. world news
The social platform owned by US billionaire Elon Musk has informed the European Commission of its intention to quit the pact, but has yet to formally notify Brussels of its decision, the sources said.
Launched in 2018, the EU's code of practice on disinformation counts nearly three dozen signatories including the giants in the sector such as Meta, Google, Twitter, Microsoft and TikTok.
It also covers smaller platforms, as advertisers and fact-checkers and non-governmental organisations.
The code was written by the industry players themselves and contains over three dozen pledges such as better cooperation with fact-checkers and not promoting actors distributing disinformation.
Since buying Twitter seven months ago, Musk has loosened content moderation, which has seemed to amplify the voices of known purveyors of disinformation on the site.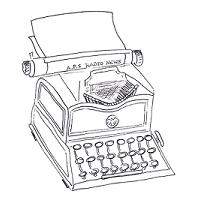 Twitter indicated that it prefers to rely on its users than fact-checkers, said one source. The disinformation reports it produced under the code were very incomplete.
"If (Elon Musk) doesn't take the code seriously, then it's better that he quits," a European Commission official told AFP.
While the code remains voluntary, on the contrary "one can't escape the DSA", said the official, referring to the EU's Digital Services Act which enters force in November.
The DSA obliges platforms to make efforts to reduce the risks of disinformation and envisages penalties of up to six percent of global revenues for those which don't comply.
European Commission vice president Vera Jourava said last month she is "more and more uncomfortable on Twitter" because of the rise of Russian disinformation on the platform.
She also expressed concern about Twitter's lack of staff dedicated to combating disinformation after a wave of layoffs following Musk's arrival.
When contacted, Twitter's press service sent an automatically generated reply with a dog excrement emoji.
alm-aro/rl/cw
© Agence France-Presse. All rights are reserved.
headline news world news