economy online news
Tokyo stocks opened lower on Friday, extending sharp falls on Wall Street driven by lacklustre US retail sales data and fears central bank interest rate hikes will prompt a global recession. online news
The benchmark Nikkei 225 index was down 1.34 percent, or 376.58 points, at 27,675.12 in early trade, while the broader Topix index fell 0.98 percent, or 19.12 points, to 1,954.61.
The dollar fetched 137.68 yen in early Asian trade, against 137.80 yen in New York late Thursday.
"The shift in the market's focus from its infatuation with inflation and the Fed to the economic growth momentum was on full display overnight, mainly through the lens of the market's adverse reaction to a fragile set of macro data points," Stephen Innes, managing partner of SPI Asset Management, said in a note.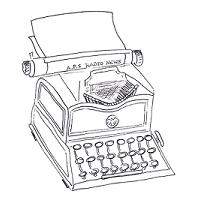 "November headline and core retail sales came in weaker than expected, hinting that the resilience of the US consumer, which has underpinned stocks and recent risk appetite, has fallen under scrutiny."
The latest data "confirms the US economy is trending in the wrong direction," he said, adding "there is a strong chance we are heading for a recession sometime next year."
"Falls in US shares due to concerns over the prospect of the (US and global) economies" are seen weighing on the Japanese market, Mizuho Securities said in a note.
Sony Group was off 1.31 percent at 10,900 yen, Toyota was down 1.06 percent at 1,957.5 yen, and chip-testing equipment maker Advantest was down 3.86 percent at 9,460 yen.
Hitachi was off 1.61 percent at 7,102 yen. Uniqlo operator Fast Retailing was down 2.25 percent at 82,670 yen.
But IT engineering firm NEC was up 0.53 percent at 4,735 yen.
kh/sah/cwl
© Agence France-Presse. All rights are reserved.
economy online news