economy news bulletin news
Tokyo shares opened higher on Wednesday, following gains of US stocks, while the yen's slide also encouraged buying. bulletin news
The benchmark Nikkei 225 index rose 0.86 percent, or 278.38 points, to 32,816.71 in early trade, while the broader Topix index added 0.85 percent, or 19.19 points, to 2,273.00.
Investors returned to buying as concerns about the US economic outlook receded after recent, stronger-than-expected indicators.
"Against this backdrop of encouraging data, it pushes back on those recession fears that were building last week when the screech of hawkish central banks filled the air," Stephen Innes of SPI Asset Management wrote in a note.
"Indeed the US economy continues to chug along at a solid pace, especially for an economy that many market participants have thought was on the brink of recession for the past year-plus," he wrote.
The yen's weakness should also encourage buying of Tokyo shares, said online brokerage Monex.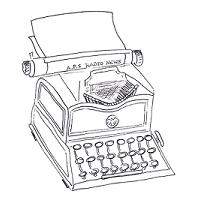 The dollar stood at 143.78 yen, off the 144.06 yen seen in New York but still advancing from 143.50 yen in Tokyo on Tuesday.
"A focal point is whether the Nikkei could rise further and stretch its gains after early hours," Monex said in a note.
The yen has come under pressure as the Bank of Japan continues its super-easy monetary policy while other major central banks continue rate hikes to fight inflation.
Japanese media have started speculating about when Japanese authorities may intervene in the forex market to prop up the currency.
European Central Bank president Christine Lagarde on Tuesday said it was "unlikely" policymakers could state soon when interest rates had peaked, putting further pressure on the Japanese currency.
Among Tokyo shares, exporter shares benefitted from the forex trend, which makes their products generally more competitive overseas.
Toyota jumped 2.17 percent to 2,285.5 yen. Sony rose 1.29 percent to 12,995 yen. Nintendo added 0.78 percent to 6,442 yen.
Canon gained 1.37 percent to 3,855 yen.
Electronics parts maker Murata Manufacturing rose 0.42 percent to 8,077 yen. Tokyo Electron rose 1.19 percent to 19,950 yen. Advantest gained 1.85 percent to 18,160 yen.
hih/sah/cwl
© Agence France-Presse. All rights are reserved.
Hong Kong Shares Begin With a Loss
Hong Kong stocks edged down at Wednesday's open as profit-takers moved in following the previous day's rally, despite a strong lead from Wall Street.
The Hang Seng Index dipped 0.25 percent, or 48.74 points, to 19,099.39.
The Shanghai Composite Index fell 0.19 percent, or 5.96 points, to 3,183.49, while the Shenzhen Composite Index on China's second exchange eased 0.18 percent, or 3.69 points, to 2,026.29.
dan/cwl
© Agence France-Presse. All rights are reserved.
economy news bulletin news