economy news online
Tokyo stocks opened lower Monday, extending falls on Wall Street where investors were disheartened by the lack of progress in negotiations to raise the US debt ceiling. news online
The benchmark Nikkei 225 index was down 0.31 percent, or 94.69 points, at 30,713.66 in early trade, while the broader Topix index lost 0.17 percent, or 3.73 points, to 2,157.96.
The dollar fetched 137.75 yen, against 137.94 yen in New York on Friday.
"The US market ended lower for the first time in three days on news that debt ceiling crisis talks between the White House and Republicans were struggling to make progress," senior market analyst Toshiyuki Kanayama of Monex said.
"In Tokyo, the market was seen starting slightly lower tracking small falls on Wall Street," he said.
On Friday, "hopes of an imminent deal were dashed with McCarthy negotiators walking out on the talks," Rodrigo Catril of National Australia Bank said in a note.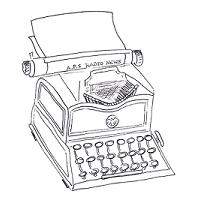 Biden is now set to meet with McCarthy on Monday for face-to-face discussions, with anxiety mounting in Washington ahead of the June 1 deadline, set by the US Treasury, for Congress to authorise more borrowing.
Among major shares in Tokyo, SoftBank Group edged up 0.23 percent to 5,191 yen, Sony Group dipped 0.51 percent to 13,520 yen and Toyota lost 0.89 percent to 1,942 yen.
Uniqlo operator Fast Retailing slid 1.29 percent to 33,650 yen.
tmo/mtp
© Agence France-Presse. All rights are reserved.
Hong Kong Stocks Start Week With Big Advance
Hong Kong stocks finished sharply higher Monday on hopes for US debt talks and a possible thaw in China-US relations.
The Hang Seng Index jumped 1.17 percent, or 227.60 points, to 19,678.17.
The Shanghai Composite Index added 0.39 percent, or 12.93 points, to 3,296.47, while the Shenzhen Composite Index on China's second exchange also gained 0.39 percent, or 7.86 points, to 2,038.96.
dan/pbt
© Agence France-Presse. All rights are reserved.
economy news online