world news online news
Thousands took to the streets of Berlin on Saturday in solidarity with Palestinians in Gaza amid ongoing bombardments by Israel after the deadly Hamas attack on its territory on October 7. online news
"We estimate the number of demonstrators at around 3,500, but more are arriving," a police spokeswoman told AFP.
The atmosphere was calm at the start of the rally, and many protesters came with their families and children.
"Save Gaza", "Stop genocide" and "Ceasefire" were emblazoned on marchers' placards, according to AFP journalists.
The participants, many of whom wore the keffiyeh, the scarf worn by Palestinian activists, gathered on the famous Alexanderplatz in central Berlin, shouting "Free Palestine".
Many held Palestinian flags.
The demonstration was called by several associations supporting the Palestinians.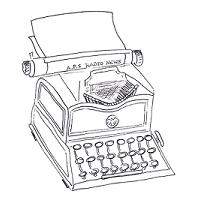 The organisers had said they expected around 2,000 participants, but the police had estimated there could be at least 10,000 and deployed some 1,400 officers to oversee the march, which is due to end at around 1800 GMT.
Israeli forces have encircled Gaza's largest city, trying to crush Hamas in retaliation for October 7 raids into Israel that officials say killed around 1,400 people, mostly civilians, with about 240 others kidnapped.
The health ministry in Gaza, which is run by Hamas, says more than 9,200 Gazans, mostly women and children, have been killed in Israeli strikes and the intensifying ground campaign.
Police had said they feared tensions at the demonstration following the ban on activities in Germany linked to Hamas and the Samidoun association, whose members are accused of celebrating the attack on Israel.
The ban was made official on Thursday.
Interior Minister Nancy Faeser has been criticised by the conservative opposition for delaying the implementation of the ban announced a fortnight ago by Chancellor Olaf Scholz.
ilp/gw/imm
© Agence France-Presse
world news online news