world news headline news
The United Nations on Wednesday decried strikes on Gaza's largest refugee camp that killed scores of people in attacks that Israel said targeted a Hamas commander. headline news
"This is just the latest atrocity to befall the people of Gaza where the fighting has entered an even more terrifying phase, with increasingly dreadful humanitarian consequences," Martin Griffiths, the UN humanitarian chief, said in a statement.
He said "the world seems unable, or unwilling, to act," adding "this cannot go on. We need a step change."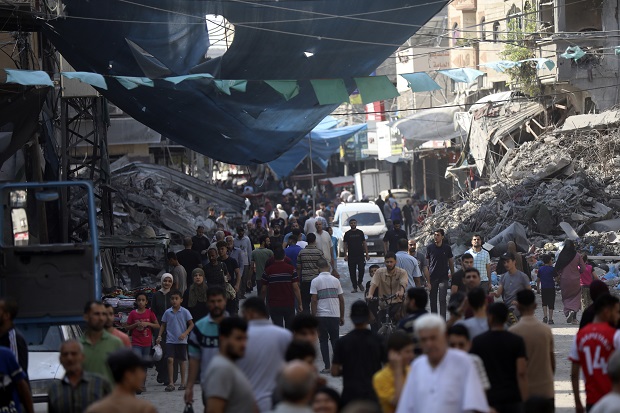 A strike on the Jabalia refugee camp killed at least 47 people Tuesday — including a Hamas commander involved in the October 7 attacks, according to Israel.
Israel said its warplanes had hit a "vast" tunnel complex at the site, killing "many Hamas terrorists", including local battalion commander Ibrahim Biari.
Hamas said seven hostages, including three foreign passport holders, had died in the bombing, a claim impossible to verify.
Palestinian rescuers reported fresh strikes on the camp on Wednesday.
Griffiths, the UN Under-Secretary-General for Humanitarian Affairs, released his statement after a two-day visit to the region.
abd/bgs/dw
© Agence France-Presse
world news headline news