world news online news
By Roland Jackson
Britain on Friday unveiled help for millions of cash-strapped homeowners facing soaring mortgage costs in a cost-of-living crisis, after the Bank of England unexpectedly hiked interest rates to a new 15-year peak. online news
Finance minister Jeremy Hunt said he had agreed a "mortgage charter" with top UK lenders for struggling customers, including those in arrears.
But he stopped short of offering direct support, angering political opponents.
The measures, announced follow a meeting with bank chiefs and the Financial Conduct Authority (FCA) watchdog, include mortgage holidays to give payment flexibility and a 12-month minimum period before repossessing homes.
Borrowers will also be able to extend the term of mortgages — or switch to an interest-only plan that does not repay capital on a temporary basis — before reverting to their original loan contract within six months, with no impact on their credit score.
Mortgage worry
Hunt said the Treasury was "particularly worried" about people "at real risk" of losing their homes because they fall behind in their mortgage repayments.
Those who have to change their mortgage because their fixed rate is coming to an end — and whose outgoings will go up — are also causing concern, he added.
"These measures should offer comfort to those who are anxious about high interest rates and support for those who do get into difficulty," said Hunt.
The Bank of England on Thursday lifted its key rate by a half-point to five percent in the 13th increase in a row, driving up the cost of home loans from commercial lenders and pressuring Britons already buckling under surging food and fuel prices.
The BoE is seeking to tackle stubbornly high inflation but has sparked fresh mortgage misery, with Britons increasingly at risk of falling into arrears.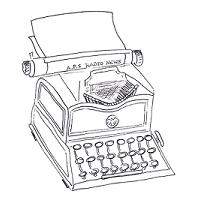 The mortgage crisis has also piled pressure on Prime Minister Rishi Sunak, as his Conservatives attempt to win back ground from the main opposition Labour party before next year's general election.
Official data this week showed UK annual inflation at 8.7 percent in May, unchanged from April, causing the BoE to hike by a larger than expected amount.
Economists are predicting rates could hit six percent this year, which could see the UK follow the eurozone into recession.
Sunak has vowed to halve Britain's inflation rate by the end of the year but it remains one of the highest in the G7.
"Tackling high inflation is the prime minister and my number-one priority," added Hunt.
"We are absolutely committed to supporting the BoE to do what it takes. We know the pressure that families are feeling."
"Weak response"
Labour finance spokeswoman Rachel Reeves blasted the measures as a "weak response on a mortgage crisis they created".
"Instead of shrugging their shoulders, the Tories should be taking responsibility and acting now," she added on Friday.
Consumer champion Martin Lewis, who met Hunt earlier this week and warned that the "ticking time bomb" of mortgages was now "exploding", said he was "pleased to see it looks like the Chancellor has listened" to his concerns.
Markets are predicting a further rise in the BoE's key interest rate — which is used to set commercial mortgage rates — to six percent by year-end.
UK banks mostly offer mortgages with a fixed interest rate for a set period — typically two to five years — but after expiry this becomes variable or a new rate is set in line with prevailing market conditions.
Some 1.4 million mortgage holders whose deals are expiring now face losing at least a fifth of their disposable income in additional payments.
They are set to rise by £2,900 ($3,681) for the average household remortgaging next year, according to economists at the Resolution Foundation think-tank.
More than 80 percent of homeowners with a mortgage are on fixed-rate deals, according to trade body UK Finance.
But some 2.4 million of those deals are to expire before the end of 2024.
rfj/phz/gil
© Agence France-Presse. All rights are reserved.
world news online news
Notes from APS Radio News
During the past few years, a number of the world's central banks have engaged in massive programs of monetary expansion, even as jobs and businesses were lost by way of virus-related restrictions and quarantines.
For example, beginning in March of 2020, the US Federal Reserve engaged in a substantially greater program of monetary expansion by purchasing hundreds of billions of dollars of Treasury and corporate bonds.
Since the early part of March 2020 to date, the Federal Reserve has added over $4 trillion to its holdings.
In particular, whereas on or about February 24, 2020, the holdings of the Federal Reserve stood at $4.2 trillion, on or about January 17, 2022, the holdings of the Federal Reserve stood at about $8.9 trillion.
As well, the Federal Reserve has kept interest rates low.
Recently, Jerome Powell, the head of the Federal Reserve, said that he wasn't concerned about inflation and that, for the none, the Federal Reserve would keep interest rates at low levels.
Another examples is that of the Bank of Japan.
According to Fred Economic Data, as of October 2021, the Bank of Japan's holdings were about $6.4 trillion or about 725 trillion Yen.
In the early part of March 2020, the Bank of Japan's holdings were $5.3 holdings. During the period mentioned, the Bank of Japan added over one trillion dollars to its holdings.
For its part, the European Central Bank engaged in its own form of quantitative easing, during the early months of 2020.
A number of corporations have been borrowing money inexpensively and have been purchasing their own shares of stocks, increasing share prices of stocks.
Still, there are concerns among investors.
A number of them have expressed concerns about central banks' eventually increasing interest rates, as, during the past year, inflation levels have been increasing.
world news online news
The combination of low interest rates, expansive monetary policies, fiscal stimulus programs, which themselves have infused trillions into the US economy, and shortages of goods and services caused by virus-related restrictions and lockdowns has increased levels of inflation.
Investors also have worried, for example, about announcements that were made by companies like Toyota and VW; months ago, those companies announced that because of shortages of particular types of material, they would be reducing levels of production.
Months ago, the results of a survey of UK manufacturers were released.
That survey indicated that many businesses in the UK were concerned about shortages of supplies.
In general, jobs and businesses have been lost by way of mandates, restrictions and quarantines, which, in their turn, were imposed by way of the virus narrative.
In the US, overall, the mortality rate of the virus is about .069%, according to Statista, an award-winning service.
The recovery rate is over 99% for most age groups.
What has followed in the wake of lockdowns and mandates has been the infusion of trillions of dollars into the US economy, the increasing succeess of online businesses like Amazon and other large online retailers, various bank and tech-related stocks, the shuttering of small to medium-sized businesses and the loss of millions of jobs.
Another result has been the increasing levels of inflation, especially those of food and fuel.
In official terms, for purposes of reporting, the US Labor Department uses what is called "core inflation".
Core inflation excludes items like food and fuel, as those are deemed too volatile.
world news online news