world news headline news
Britain on Monday awarded 27 new licences for oil and gas exploration in the North Sea as it seeks to quickly boost energy security, but the announcement angered environmentalists. headline news
The Conservative government has argued that drilling for new oil and gas is necessary to bolster Britain's energy security after Ukraine's invasion by Russia — a key producer of fossil fuels — sent energy prices soaring on tightened supplies.
Monday's news meanwhile comes after Prime Minister Rishi Sunak recently softened policies aimed at the UK achieving net zero carbon emissions by 2050, specifically delaying a ban on the sale of petrol and diesel cars by five years to 2035.
The North Sea Transition Authority (NSTA), a UK regulator, said the 27 new licences were in priority areas, seen as having the potential to go into production more quickly than others.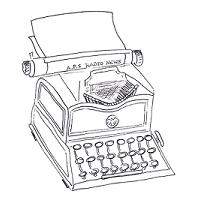 "It's common sense to reduce our reliance on foreign imports and use our own supply — it's better for our economy, the environment and our energy security," Energy Security Secretary Claire Coutinho said in a statement revealing the new licences.
Philip Evans, climate campaigner for Greenpeace UK, said it planned legal action against the awards.
"Greenpeace plans to fight these licences in the courtroom," he said in a separate statement.
Allowing the exploration would allow energy companies to "profit while we get colder and poorer, and the UK turns into a nation that's fuelling the climate crisis rather than helping to fix it", he added.
Craig Bennett, chief executive of The Wildlife Trusts, said "the government's disregard for the wellbeing of future generations has never been clearer than in its latest announcement of 27 new oil and gas licences in the North Sea".
The NSTA noted that oil and gas contributes about three quarters of Britain's energy needs, adding that as the country transitions to net zero, fossil fuels "will continue to play a role… for decades to come".
NSTA chief executive Stuart Payne said "ensuring that the UK has broad options for energy security is at the heart of our work and these licences were awarded in the expectation that the licensees will get down to work immediately."
bcp/rfj/rl
© Agence France-Presse
world news headline news