headline news bulletin news
By Charlotte Plantive and Paul Handley
The US Supreme Court on Thursday banned the use of race and ethnicity in university admissions, dealing a major blow to a decades-old practice that boosted educational opportunities for African-Americans and other minorities. bulletin news
One year after overturning the guarantee of a woman's right to have an abortion, the court's conservative majority again demonstrated its readiness to scrap liberal policies set in law since the 1960s.
The justices broke six to three along conservative-liberal lines in the decision, which came after years of ring-wing antipathy to "affirmative action" programs that have sought diversity in school admissions and business and government hiring.
Chief Justice John Roberts wrote in the majority opinion that while affirmative action was "well-intentioned and implemented in good faith," it cannot last forever, and amounted to unconstitutional discrimination against others.
"The student must be treated based on his or her experiences as an individual — not on the basis of race," Roberts wrote.
The court said that universities were free to consider an applicant's background — whether, for example, they grew up experiencing racism — in weighing their application over more academically qualified students.
But deciding primarily based on whether the applicant is white, Black or other is itself racial discrimination, Roberts wrote.
"Our constitutional history does not tolerate that choice," he said.
In a scathing rebuttal, Justice Sonia Sotomayor accused the majority of being colorblind to the reality of "an endemically segregated society."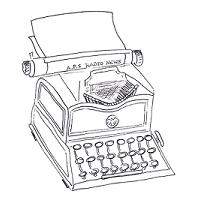 "Ignoring race will not equalize a society that is racially unequal. What was true in the 1860s, and again in 1954, is true today: Equality requires acknowledgment of inequality," she wrote.
Elite universities
The court sided with an activist group, Students for Fair Admissions, that sued the oldest private and public institutions of higher education in the country — elite Harvard University and the University of North Carolina (UNC) — over their admissions policies.
The group claimed that race-conscious admissions policies discriminated against equally or better-qualified Asian Americans competing to enter the two universities.
Harvard and UNC, like a number of other competitive US schools, consider an applicant's race or ethnicity as a factor to ensure a diverse student body and representation of minorities.
Such affirmative action policies arose from the Civil Rights Movement in the 1960s aiming to help address the legacy of discrimination in higher education against African Americans.
Thursday's ruling was a victory for conservatives, some of whom have argued that affirmative action is fundamentally unfair and that the policy has outlived its need due to significant gains by Black people and other minorities.
"This is a great day for America," said ex-president Donald Trump, who helped build the court's conservative majority with three appointments.
headline news bulletin news
It "will make the college admissions process fairer and uphold equality under the law," added Republican US House Speaker Kevin McCarthy.
Kenny Xu, a member of the board of Students for Fair Admissions, said the judgment will stop prejudice against Asian-American students.
"They discriminate against Asians to make room for Black Americans," he told CNN.
"If you're an Asian-American, you had to score 273 points higher on the SAT to have the same chance of admission as a Black person at Harvard. Is that fair?" he said, referring to the standard university exam.
Setback to liberals
But the ruling was another major setback to progressives after the court overturned the landmark 1973 "Roe v. Wade" decision guaranteeing a woman's right to abortion.
The end of federally guaranteed abortion rights almost immediately led to half of the 50 states banning or severely curtailing the practice.
The affirmative action ruling could have the same effect of many states and institutions halting programs designed to give disadvantaged minorities extra consideration in the competitive admissions process.
Sotomayor said it would also chill any university's effort to weigh admissions on values other than test scores.
Democratic Senator Cory Booker, an African American, called it a "devastating blow" to the US education system.
"Affirmative action has been a tool to break down systemic barriers and we must continue to advance our ideals of inclusivity & opportunity for all," he said via Twitter.
chp/pmh/bgs
© Agence France-Presse. All rights are reserved.
headline news bulletin news