headline news online news
New statistics released by the U.K. government show a sharp increase in excess deaths throughout the country in 2022 — a trend that has continued so far this year. online news
The data, released last week by the U.K. Office for National Statistics and Office for Health Improvement and Disparities, show that between May and December 2022, 32,441 more deaths than usual were recorded that exclude COVID-19 as a cause of death.
Official U.K. statistics also showed that in the week ending April 21, 2023, the number of deaths exceeded the five-year average by 22.1% (2,540 excess deaths), while in the week ending April 28, the excess figure was 12.9% (1,569 excess deaths). Only 3.8% of deaths during this period mentioned COVID-19 in the death certificates.
John Campbell, Ph.D., a retired accident and emergency nurse, nurse teacher and author of two nursing textbooks, analyzed the data in a YouTube video recorded last week.
According to Campbell's analysis, there was an increase in excess deaths across all age groups and a significant rise in cardiovascular-related deaths, deaths from respiratory-related conditions were lower than expected.
This article appeared at the Children's Health Defense website. All rights are reserved.
headline news online news
Notes from APS Radio News
In countries that have had high rates of vaccine participation, the number of reported virus cases has continued to increase. (Statista & Our World in Data)
However, in a number of countries, including a number of African countries, the number of virus cases has increased at noticeably slower rate, and the absolute number of virus cases has been substantially lower, after accounting for population differences in comparative analyses.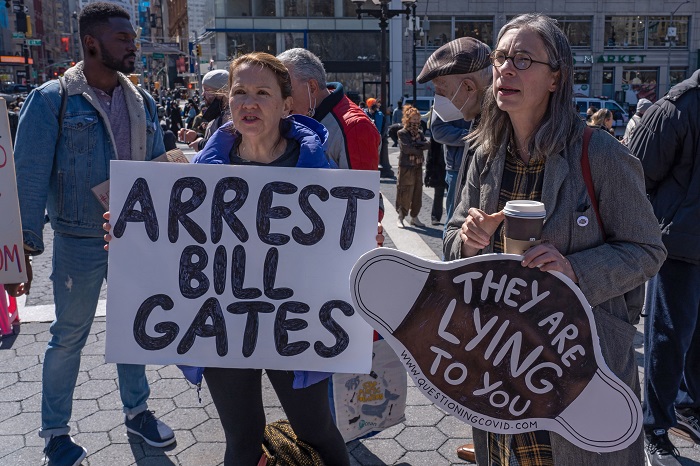 Compared to countries like the UK and Canada, those countries have had rates of vaccine participation at much lower levels.
As well, in a number of African countries and India, antiviral treetments were made available over the counter.
Since December 2020, between VAERS and EudraVigilance of the European Medicines Agency, there have been several million injuries following injections.
During the early months of 2021, a number of European countries prohibited the use of Moderna's and AstraZeneca's versions of the mRNA vaccine, citing concerns about blood clots and heart inflammation.
According to the VAERS' table of injuries, Pfizer's version has shown comparable figures, in terms of number of injuries following injections.
VAERS is a voluntary system; doctors are not required to report injuries and/or adverse events following injections.
The Lazarus study (Pilgrim), which was affiliated with Harvard University, indicated that about 1% of injuries following injections of vaccines were reported to VAERS.
In 2021 alone, from sales of the mRNA vaccine, Pfizer earned about $33 billion, according to Agence France Presse.
Some of the largest institutions have been invested in vaccine makers like Johnson & Johnson and Pfizer.
During 2021, Vanguard, State Street Capital and BlackRock collectively owned up to 20% of the shares of Pfizer and Johnson & Johnson.
Google has been another investor in Pfizer.
headline news online news