world news online news
By Deva Lee
Pakistan could get temporary relief for its ballooning foreign debt with a new deal worth $3 billion, the IMF has announced in Washington. online news
The economy has been stricken by a balance-of-payments crisis as it attempts to service crippling external debt, while months of political chaos have scared off foreign investment.
Inflation has rocketed, the rupee has reached a record low against the dollar, and the country is struggling to afford imports, causing a severe decline in industrial output.
"I am pleased to announce that the IMF team has reached a staff-level agreement with the Pakistani authorities on a nine-month standby arrangement in the amount of SDR 2,250 million (about $3 billion)," IMF official Nathan Porter said in a statement late Thursday.
The deal will need to be approved by the IMF's executive board and will be considered by mid-July, Porter said.
The figure represents 111 percent of Pakistan's IMF quota.
Pakistan's negotiations with the IMF for the last tranche of a $6.5 billion bailout package, agreed in 2019, stalled last November, with the government making last-minute changes to the national budget to try and meet the deal's requirements.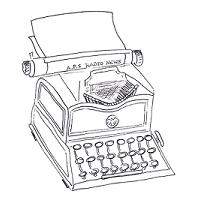 That package expires on Friday, and the new agreement builds on the IMF's efforts under the previous deal, Porter said.
Pakistan Prime Minister Shehbaz Sharif welcomed the deal but said it was not a silver bullet.
"This is not a moment of pride, but a moment to think over the reality. Do nations survive on loans? Let us pray that this is the last time that we have secured a loan from IMF and that we should not go to the IMF again," he told media after the deal was signed in Lahore.
Sharif described his meetings with IMF Managing Director Kristalina Georgieva in Paris last week as a "turning point" in a series of recent discussions with the world body.
Economy in crisis
Pakistan's Finance Minister Ishaq Dar celebrated by tweeting "AlhamdoLillah!", meaning "praise be to God".
He later told media "the (deal's) delay was caused mainly because of a gap in external financing assurances".
Michael Kugelman, director of the South Asia Institute at the Wilson Center, criticised Pakistan's slow progress on meeting IMF requirements for a deal.
"Islamabad waited until the very final hour to take the (politically risky) fiscal policy steps that the IMF had been hoping to see for months," he tweeted.
Years of financial mismanagement have pushed Pakistan's economy to the limit, exacerbated by the Covid pandemic, a global energy crisis since Russia's invasion of Ukraine, and record floods that submerged a third of the country in 2022.
The grim data gave the government little room to introduce vote-attracting budget measures ahead of an election due in October.
The IMF had told Pakistan it needed to secure more external financing, scrap a swathe of populist subsidies, and allow the rupee to float freely against the dollar, before unlocking more funds.
Mohammed Sohail, chief of Topline Securities, told AFP the IMF loan would restore some investor confidence.
"This new programme is far better than our expectations. There were a lot of uncertainties on what will happen after June 2023 as there will be new government coming to power," he said.
Pakistan needs billions of dollars in financing to service external debt, and foreign exchange reserves have dwindled to just $3.5 billion, roughly enough for three weeks of imports.
History of bailouts
The crisis prompted the government to temporarily impose a months-long broad import ban, stalling multiple industries.
Pakistan failed to meet any economic growth targets for the fiscal year 2022-23, with GDP growth at 0.3 percent.
Inflation reached a record 38 percent in May, amid more than a decade of declining real wages for working-class Pakistanis.
The IMF acknowledged the external shocks to the economic system, "as well as some policy missteps", in its deal.
Pakistan has brokered nearly two dozen arrangements with the IMF, most of which have gone uncompleted.
Thursday's deal struck an optimistic note, but also warned that Pakistan's crisis required consistent economic firefighting.
dva-fox/dhw
© Agence France-Presse. All rights are reserved.
world news online news
Notes from APS Radio News
Reportedly because of what was being called a "pandemic", a number of the world's central banks embarked on massive programs of monetary expansion, starting in late February and early March of 2020.
For its part, between the early part of March of 2020 to over a year later, the US Federal Reserve added over $4 trillion to its holdings, by purchasing billions of dollars' worth of Treasury bonds and corporate bonds each month during that period.
As well, at that time it kept interest rates rather low.
Other central banks, including the Bank of Japan and the European Central Bank, followed similar policies.
The availability of money and inexpensive terms of borrowing allowed some of the world's largest financial and corporate institutions to engage in mergers and buybacks of their own stock, thus inflating stock prices and bouying stock markets in general.
In addition, during that period many countries engaged in lockdowns; many small and medium-sized businesses and enterprises were shuttered by way of orders issued by public health officials, politicians and various administrators.
One of the direct causes of those shutdowns was the development of shortages.
According to a number of economists, the combination of shortages of various goods and services and massive programs of "quantitative easing" led to substantially higher rates of inflation.
In consequence of shuttered economies and higher rates of inflation in the first world, less developed countries suffered greatly, due, in part, to shortages of supplies and due to lowered demand.
world news online news