economy online news
By Daniel Avis
The Federal Reserve will announce Wednesday if it will press ahead with an 11th straight interest rate hike to tackle high inflation or skip an increase to give policymakers more time to take stock of the US economy. online news
Analysts and traders broadly expect the Federal Open Market Committee (FOMC) to vote to hold rates where they are, while leaving the door open to another rate hike in July if needed.
Policymakers began their second day of deliberations over the interest rate at 9am local time, the Fed confirmed in a statement.
"The Fed leadership has signaled that it sees pausing as the prudent course because uncertainty about both the lagged effects of the rate hikes it has already delivered and the impact of tighter bank credit increases the risk of accidentally overtightening," Goldman Sachs economists wrote in a recent note to clients.
Although inflation remains above the Fed's long-term target of two percent, it has moderated in recent months, leading some FOMC members to call for a pause on Wednesday.
"Skipping a rate hike at a coming meeting would allow the committee to see more data before making decisions about the extent of additional policy firming," Fed governor Philip Jefferson said late last month.
Jefferson, who was recently nominated for the vacant number two spot at the Fed, added that such a move "should not be interpreted to mean that we have reached the peak rate for this cycle."
Divisions remain
The Fed has lifted its benchmark lending rate by five percentage points since it began raising rates to fight inflation in March 2022.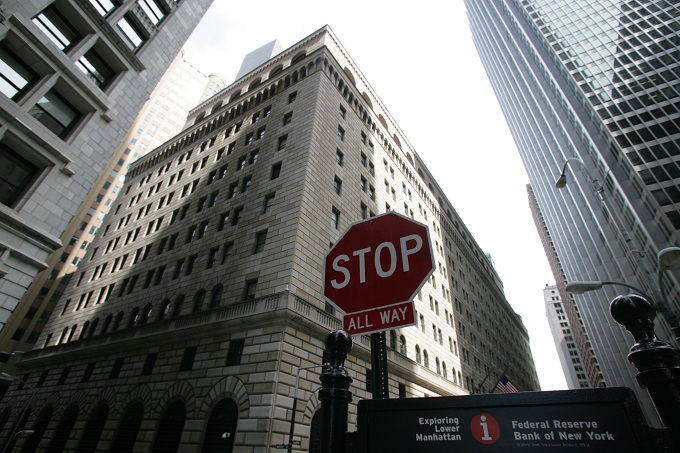 Since then, inflation appears to have peaked, while the economy has shown signs of slowing — although the labor market has remained surprisingly resilient.
The United States is also facing tighter bank lending conditions in the aftermath of a string of regional bank collapses earlier this year.
Despite the signs of a slowing US economy, some FOMC members say the Fed must do more to bring inflation firmly back down to two percent.
"We should not be fooled by a few months of positive data," Minneapolis Fed president Neel Kashkari said last month.
"We still are well in excess of our two percent inflation target, and we need to finish the job," he added.
Although most analysts now expect the Fed to pause its interest-rate hikes, there are some notable outliers still predicting a 25-basis point hike.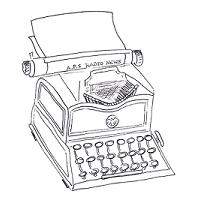 "Despite markets pricing very little chance of a rate hike by the Fed tomorrow, we maintain our base case for a 25bp hike," Citi economists wrote in a note to clients on Tuesday.
Slowing inflation
Data published Tuesday showed the consumer price index (CPI) measure of inflation slowed to an annual rate of 4.0 percent last month, its lowest level in almost two years.
Core CPI, excluding volatile food and energy prices, remained elevated at 5.3 percent.
The Fed's favored measure of inflation also remains above its two percent target, although it too has shown signs of slowing in recent months.
Alongside its interest rate announcement Wednesday, the Fed will also release updated economic forecasts.
Many analysts expect the Fed to pencil in a further interest rate hike this year, which would indicate that it still takes its mandate to tackle inflation seriously.
"We expect the Fed to retain upward bias in its projected policy rate path and we look for the median FOMC member to forecast one additional 25bp rate hike by year-end," Bank of America economists wrote in a recent note to clients.
Futures traders put the probability that the Fed will pause its campaign of interest rate hikes on Wednesday at more than 90 percent, according to CME Group.
da/dw
© Agence France-Presse. All rights are reserved.
economy online news
Notes from APS Radio News
From the early part of March 2020 to April 15, 2022, the US Federal Reserve had been increasing its holdings by nearly $5 trillion dollars.
It did this each month of that period by buying billions of dollars of corporation and government bonds, in effect, infusing massive amounts of money into the economy.
And, as the FRED graph shows, it did so at rapid rate or at a high rate of velocity.
Economists say that when massive amoutns of fiat money are infused into the economy at high rates of velocity, the likelihood of noticeably higher rates of inflation is made greater.
A number of other central banks followed a similar policy.
For example, between late February 2020, even days before the media started fixating on the virus thingy, and March of last year, the European Central Bank embarked on its own version of monetary expansion.
During that period, the ECB increased its holdings by over 5 trillion euros.
The Bank of Japan also increased its holdings.
Between February of 2020 and the early part of 2022, it had increased its holding by a few hundred trillion Yen.
For a number of years, including the Bank of Japan, major central banks have kept their interest rates low.
For its part, the Bank of Japan kept its interest rates at negative rates, meaning that depositors had to pay banks to hold their money.
During and before the pandemic, major corporations had increased the number of mergers and acquisitions, as those entities were able to make their purchases using inexpensive money and higher stock valuations.
The other part of the equation was that of supply.
As a result of lockdowns, many small and medium-sized businesses were closed.
Shipping ports had lost workers, and truck drivers going to those ports had to wait in long lines, as a result.
In effect, well before Russia's invasion of Ukraine, shortages of various goods and services developed.
The invasion and sanctions imposed have aggravated shortages of commodities like petroleum and grain.
And there have been instances of price gouging.
economy online news