economic news happening newz
US Federal Reserve Governor Christopher Waller signalled Thursday a possible full percentage point interest rate hike -– a move not seen for more than 30 years and a further indication of the Fed's determination to rein in sky-high inflation. happening newz
Waller also said that while fears of recession have increased, he believes the economy can avoid a downturn thanks to the strong US job market.
The Fed in March began aggressively raising borrowing costs to try to cool demand that has outpaced supply amid the impact of the Ukraine war and Covid-19 lockdowns in China.
But data so far have not shown significant signs of easing, and inflation reports this week showed prices rebounded in June, with consumer prices surging 9.1 percent.
Waller previously expressed support for another 75 basis point hike at the policy meeting later this month, but he said Thursday he will be watching key reports on retail sales and housing coming in before then.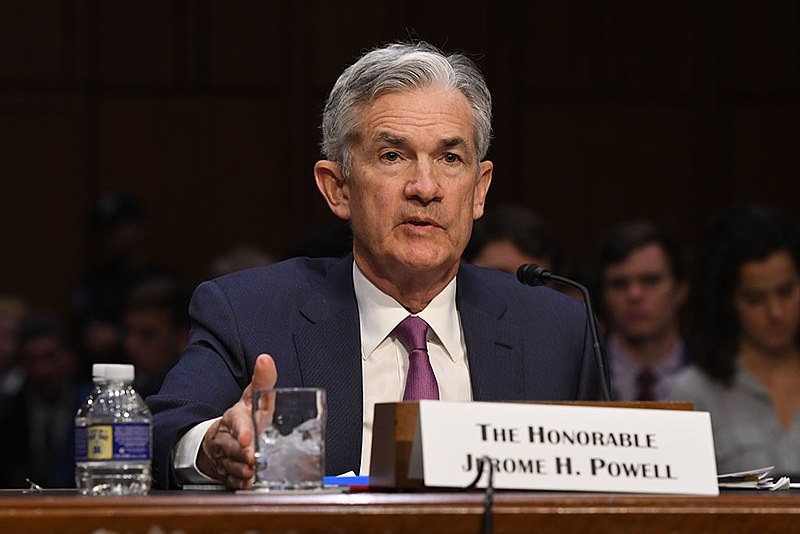 The increased cost of everything from food to fuel has squeezed the household budgets of American families and heaped pressure on President Joe Biden, whose approval ratings have taken a battering from the relentless rise in prices.
"If that data come in materially stronger than expected it would make me lean towards a larger hike at the July meeting to the extent it shows demand is not slowing down fast enough to get inflation down," Waller said in a speech to an economic conference.
The Fed's moves so far have marked "the fastest pace of tightening in close to 30 years," Waller said. But the large move last month "was not an over-reaction" given the repeated high inflation readings since the beginning of the year, he added.
"With inflation so high, there is a virtue in front-loading tightening," he said. "Getting there sooner will bolster the public's confidence that we can get inflation down" so that high prices do not become entrenched in the economy.
He downplayed the recent upsurge in recession fears, saying a downturn is unlikely given the very tight labor markets.
"I believe it can be avoided," he said, noting that the economy can cool and reduce the surplus of job vacancies without a big uptick in unemployment, which he said is close to the lowest in seven decades.
hs/dw
© Agence France-Presse. All rights are reserved.
economic news happening newz
Notes from APS Radio News
During the past few years, a number of the world's central banks have engaged in massive programs of monetary expansion, even as jobs and businesses were lost by way of virus-related restrictions and quarantines.
For example, beginning in March of 2020, the US Federal Reserve engaged in a substantially greater program of monetary expansion by purchasing hundreds of billions of dollars of Treasury and corporate bonds.
Since the early part of March 2020 to date, the Federal Reserve has added over $4 trillion to its holdings.
In particular, whereas on or about February 24, 2020, the holdings of the Federal Reserve stood at $4.2 trillion, on or about January 17, 2022, the holdings of the Federal Reserve stood at about $8.9 trillion.
As well, the Federal Reserve has kept interest rates low.
Recently, Jerome Powell, the head of the Federal Reserve, said that he wasn't concerned about inflation and that, for the none, the Federal Reserve would keep interest rates at low levels.
Another examples is that of the Bank of Japan.
According to Fred Economic Data, as of October 2021, the Bank of Japan's holdings were about $6.4 trillion or about 725 trillion Yen.
In the early part of March 2020, the Bank of Japan's holdings were $5.3 holdings. During the period mentioned, the Bank of Japan added over one trillion dollars to its holdings.
happening newz economic news
A number of corporations have been borrowing money inexpensively and have been purchasing their own shares of stocks, increasing share prices of stocks.
Still, there are concerns among investors.
A number of them have expressed concerns about central banks' eventually increasing interest rates, as, during the past year, inflation levels have been increasing.
The combination of low interest rates, expansive monetary policies, fiscal stimulus programs, which themselves have infused trillions into the US economy, and shortages of goods and services caused by virus-related restrictions and lockdowns has increased levels of inflation.
Investors also have worried, for example, about announcements that were made by companies like Toyota and VW; months ago, those companies announced that because of shortages of particular types of material, they would be reducing levels of production.
Months ago, the results of a survey of UK manufacturers were released.
That survey indicated that many businesses in the UK were concerned about shortages of supplies.
In general, jobs and businesses have been lost by way of mandates, restrictions and quarantines, which, in their turn, were imposed by way of the virus narrative.
In the US, overall, the mortality rate of the virus is about .069%, according to Statista, an award-winning service.
The recovery rate is over 99% for most age groups.
What has followed in the wake of lockdowns and mandates has been the infusion of trillions of dollars into the US economy, the increasing succeess of online businesses like Amazon and other large online retailers, various bank and tech-related stocks, the shuttering of small to medium-sized businesses and the loss of millions of jobs.
Another result has been the increasing levels of inflation, especially those of food and fuel.
In official terms, for purposes of reporting, the US Labor Department uses what is called "core inflation".
Core inflation excludes items like food and fuel, as those are deemed too volatile.
economic news happening newz