world news online news
By Alberto Nardelli
Bloomberg News
(Bloomberg News) The European Union's executive arm formally recommended opening membership talks with Ukraine and Moldova and proceeding to the next steps in the accession process once they complete a series of reforms. online news
The European Commission's opinion will need to be approved by EU leaders at a summit in December. The commission will monitor the two countries' progress with the aim of reporting back to member states by March, it said in a document.
The EU is looking to move forward with its long-stagnant enlargement policy, a decision that has become a priority following Russia's invasion of Ukraine and Moscow's attempts to destabilize Europe. The bloc has accelerated the process to prevent its neighbors from coming under the influence of nations that don't share the EU's values.
"EU enlargement is a driving force for long-term stability, peace and prosperity across the continent" and a geo-strategic investment, according to the document. "It is a powerful tool to promote democracy, the rule of law and respect for fundamental rights."
Ukrainian President Volodymyr Zelenskiy welcomed the commission's decision and called it a "strong and historic step" in a post on social media platform X.
"Ukraine continues on its reform path and looks forward to European Council's decision in December," Zelenskiy wrote.
The commission also recommended granting Georgia candidate status, while Bosnia-Herzegovina will need to complete more reforms before membership talks can open.
Even with member states' green light, the negotiations would take years as the path to membership is a lengthy and complicated one. Croatia was the last country to join the bloc and its application lasted 10 years before it was formally accepted in 2013.
Before a negotiating framework is adopted, Kyiv will need to enact legislation on minorities, anti-corruption and to regulate lobbying to bring it in line with European standards as part of its "anti-oligarch action plan." The required steps also include laws relating to the National Anti Corruption Bureau of Ukraine and its staffing levels and graft-fighting powers.
As part of efforts to accelerate economic convergence with the Western Balkans, the commission is also proposing a new growth plan that "provides for more incentives and for the benefits of integration ahead of EU accession, thereby aiming to speed up accession negotiations."
world news online news
In Moldova's case, the country will need to make significant progress in the appointment of vetted supreme court justices, nominate a new prosecutor general through a transparent and merit based process, assign adequate resources to anti-corruption institutions and implement regulations dealing with cash payments and financial flows.
When Ukraine was granted candidate status in June 2022, the EU set out seven steps that Kyiv needed to enact in order to move forward with the accession process. Ukraine has completed four of those milestones — relating to the judicial, media independence and money-laundering — but several actions in the other areas remain outstanding, Bloomberg previously reported.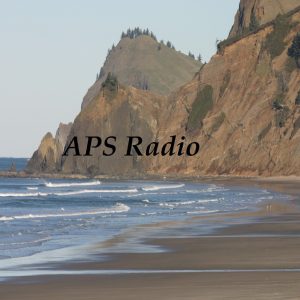 Should EU leaders decide to formally open negotiations, the bloc's executive arm could start technical work to prepare negotiations and the accession process by road-mapping and screening the level of alignment between European legislation and Ukraine's and Moldova's in parallel to the two nations completing the pending reforms.
The commission also recommended that member states grant Georgia the status of a candidate country, with the condition that it enacts more than half a dozen actions ranging from fighting disinformation and aligning with EU foreign policy to completing judicial and parliamentary oversight reforms, addressing political polarization and improving the protection of human rights.
Georgian President Salome Zourabichvili called for a rally in favor of EU candidacy Wednesday evening as her nemesis Prime Minister Irakli Garibashvili praised his Georgian Dream party for attaining candidate status. His government has earned EU criticism for tightening control over the judiciary and failing to protect LGBTQ right, and earlier this year risked a breakdown in relations with a much criticized law on "foreign agents" that lead to violent clashes with protesters before it was dropped.
The opinions were prepared alongside detailed reports of the countries' reforms and body of legislation, and were announced alongside a broader communication on the EU's enlargement policy.
Serbia, Georgia
The communication took stock of relations with 10 enlargement countries, including candidates in the Western Balkans such as Serbia and nations like Georgia vying to obtain that status.
world news online news
Disputes and unsolved tensions between Serbia and Kosovo have stalled their European paths, while developments in the Republika Srpska, where a pro-Russia entity is blocking reforms, are tainting Bosnia-Herzegovina's chances of opening accession negotiations.
The commission said it recommends opening accession talks with Bosnia-Herzegovina once it makes further progress on the 14 key priorities set out by the EU. The bloc's executive will report back on that progress by March 2024.
A small number of member states including Austria have been pushing to proceed with Bosnia-Herzegovina's application and that could prove a thorny debate come the leaders' discussion in December.
The EU announced a new growth plan for the Western Balkans that runs in parallel to the accession process, which will consist of four pillars including increased integration with the bloc's single market, building a common regional market and better directing investments toward key reforms.
The communication acknowledged that accession negotiations with Turkey are at a standstill and Ankara has moved away from the EU in many areas. However, it described Turkey as a key partner on issues such as migration, energy and security. While accession is off the table, the EU has previously indicated that it is open to exploring other ways to boost relations.
The EU is looking to move relations with Turkey forward in a strategic manner, the commission said in the document. The EU's chief diplomat, Josep Borrell, will provide member states with a report on EU-Turkey relations later this month.
—With assistance from Daryna Krasnolutska, Katharina Rosskopf and Helena Bedwell.
©2023 Bloomberg News. Visit at bloomberg.com. Distributed by Tribune Content Agency, LLC.
world news online news