headline news news online
By Erik Larson
(TNS) A Tennessee law that was the first in the U.S. to ban drag queens from performing when children are present was ruled unconstitutional by a federal judge, handing a victory to LGBTQ advocates just as Pride Month is kicking off nationwide. news online
U.S. District Judge Thomas L. Parker in Memphis, an appointee of former President Donald Trump, said in a ruling late Friday that the law dubbed a "drag ban" by critics "was passed for the impermissible purpose of chilling constitutionally protected speech."
The law "is both unconstitutionally vague and substantially overbroad," said Parker, who held a bench trial that spanned two days in May. The statute also "fails to provide fair notice of what is prohibited, and it encourages discriminatory enforcement," he said.
The decision comes amid a widening clash in the US over LGBTQ rights, including attempts by Republicans in some states to restrict access to gender-affirming care for minors, ban school lessons about the LGBTQ community and punish corporations that officially embrace diversity and inclusion initiatives.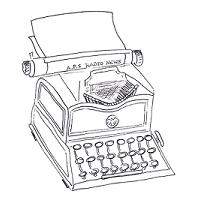 Florida's version of the drag law took effect last month, triggering a lawsuit by the Orlando franchise of Hamburger Mary's, a popular restaurant chain that has long hosted family friendly drag brunches every Sunday. The restaurant will seek a temporary injunction against the law at a hearing on June 6 in Orlando.
The Tennessee law, which was temporarily blocked in March before it could take effect, was aimed at restricting "adult cabaret performances," including "male or female impersonators who provide entertainment that appeals to a prurient interest."
The suit was filed by Friends of George's Inc., a Memphis-based nonprofit that produces "dragcentric performances, comedy sketches, and plays," according to the complaint. The group's lawyer, Melissa Stewart, didn't immediately respond to a message seeking comment.
Parker's decision focused on the broad language of the Adult Entertainment Act, or AEA, which could put drag queens at risk of enforcement actions when they perform in public spaces.
"The Tennessee General Assembly can certainly use its mandate to pass laws that their communities demand," Parker said. "But that mandate as to speech is limited by the First Amendment to the United States Constitution, which commands that laws infringing on the Freedom of Speech must be narrow and well-defined. The AEA is neither."
---
©2023 Bloomberg L.P. Visit bloomberg.com. Distributed by Tribune Content Agency, LLC.
headline news news online