headline news online news
Sweden, whose NATO membership bid is currently blocked, is ready to welcome temporary NATO bases on its soil even before it is a full member, Prime Minister Ulf Kristersson said Friday. online news
"The government has decided that the military can undertake preparations with NATO and NATO member states to enable future joint operations," Sweden's conservative Prime Minister Ulf Kristersson wrote in an article co-signed by Defence Minister Pal Jonson in daily Dagens Nyheter.
"These preparations could include temporary stationing of foreign materiel and personnel on Swedish soil," they wrote.
"The decision sends a clear signal to Russia and strengthens Sweden's defence."
The presence of NATO troops would serve as a deterrent against any possible Russian actions from across the Baltic Sea.
Sweden has been a NATO "invitee" since June 2022, but its bid, which must be ratified by all 31 member states, has been blocked by Turkey and Hungary.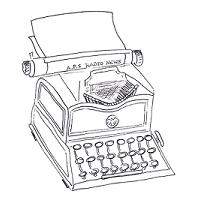 Only full members are covered by NATO's Article 5 collective defence clause under which an attack on one member is considered an attack on all.
Turkey's President Recep Tayyip Erdogan has not provided any indication, since his re-election in late May, about whether he plans to approve Sweden's NATO bid.
Western nations, and the United States in particular, have been pushing Ankara to give its green light, insisting that Sweden has met the terms of a deal agreed with Ankara last year.
That accord includes a committment to crack down on opposition Kurdish movements, such as the Kurdistan Workers' Party PKK, blacklisted by Ankara which considers them "terrorist" groups.
But Turkey has also demanded that Stockholm extradite dozens of activists living in Sweden that it also labels as "terrorists".
The Swedish government has insisted that it cannot make such decisions since its judiciary is independent.
In addition to bidding to join NATO, Sweden has also hiked its military spending following Russia's invasion of Ukraine.
map/po/jll/pvh
© Agence France-Presse. All rights are reserved.
headline news online news