world news online news
Frankfurt, Germany
German car sales fell again in July, official figures published Wednesday showed, as the industry battled persistent bottlenecks for key components. online news
Just under 206,000 cars were registered in Germany in July, 12.9 percent less than in the same month last year, the federal transport authority, KBA, said in a statement.
New car sales had already fallen by 18.1 percent in June and 10.2 percent in May.
Auto manufacturers have had to deal with supply issues for months, with shortages of key components leading to intermittent production stops and a slump in sales.
In particular, a shortage of semiconductors, used in the vehicles' electronic systems, has slowed the industry down.
Bottlenecks will continue "in the coming months", said EY analyst Peter Fuss, adding that a recovery in the market "cannot yet be seen".
Whether there will be a rebound once the supply of semiconductors improves is "questionable", Fuss said.
Economic conditions have "deteriorated", with the threat of a Russian gas supply cut looming over the German economy, he added.
"Inflation and the threat of recession are weakening demand" for new vehicles.
The "high material and energy costs" are also likely to keep prices for vehicles "very high" for the time being, Fuss said.
Electric vehicles bucked the general trend for the car market, with the number of units sold rising by 13.2 percent year-on-year.
In total, 14 percent of new cars sold were fully battery-powered.
sea/kjm
© Agence France-Presse. All rights are reserved.
world news online news
During the past few years, a number of the world's central banks have engaged in massive programs of monetary expansion, even as jobs and businesses were lost by way of virus-related restrictions and quarantines.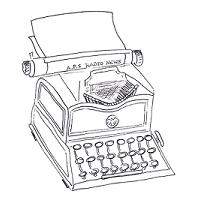 For example, beginning in March of 2020, the US Federal Reserve engaged in a substantially greater program of monetary expansion by purchasing hundreds of billions of dollars of Treasury and corporate bonds.
Since the early part of March 2020 to date, the Federal Reserve has added over $4 trillion to its holdings.
In particular, whereas on or about February 24, 2020, the holdings of the Federal Reserve stood at $4.2 trillion, on or about January 17, 2022, the holdings of the Federal Reserve stood at about $8.9 trillion.
As well, the Federal Reserve has kept interest rates low.
Recently, Jerome Powell, the head of the Federal Reserve, said that he wasn't concerned about inflation and that, for the none, the Federal Reserve would keep interest rates at low levels.
Another examples is that of the Bank of Japan.
According to Fred Economic Data, as of October 2021, the Bank of Japan's holdings were about $6.4 trillion or about 725 trillion Yen.
In the early part of March 2020, the Bank of Japan's holdings were $5.3 holdings. During the period mentioned, the Bank of Japan added over one trillion dollars to its holdings.
world news online news
A number of corporations have been borrowing money inexpensively and have been purchasing their own shares of stocks, increasing share prices of stocks.
Still, there are concerns among investors.
A number of them have expressed concerns about central banks' eventually increasing interest rates, as, during the past year, inflation levels have been increasing.
The combination of low interest rates, expansive monetary policies, fiscal stimulus programs, which themselves have infused trillions into the US economy, and shortages of goods and services caused by virus-related restrictions and lockdowns has increased levels of inflation.
Investors also have worried, for example, about announcements that were made by companies like Toyota and VW; months ago, those companies announced that because of shortages of particular types of material, they would be reducing levels of production.
Months ago, the results of a survey of UK manufacturers were released.
That survey indicated that many businesses in the UK were concerned about shortages of supplies.
In general, jobs and businesses have been lost by way of mandates, restrictions and quarantines, which, in their turn, were imposed by way of the virus narrative.
In the US, overall, the mortality rate of the virus is about .069%, according to Statista, an award-winning service.
The recovery rate is over 99% for most age groups.
What has followed in the wake of lockdowns and mandates has been the infusion of trillions of dollars into the US economy, the increasing succeess of online businesses like Amazon and other large online retailers, various bank and tech-related stocks, the shuttering of small to medium-sized businesses and the loss of millions of jobs.
Another result has been the increasing levels of inflation, especially those of food and fuel.
In official terms, for purposes of reporting, the US Labor Department uses what is called "core inflation".
Core inflation excludes items like food and fuel, as those are deemed too volatile.
world news online news