economy news online
Wall Street stocks fell after US Federal Reserve chief Jerome Powell warned Wednesday of further interest rate hikes, while European markets slid after a stubbornly high inflation reading in Britain. news online
Speaking to a Congressional hearing, Powell said that although progress has been made, inflation remains "well above" the Fed's target of two percent.
"Given how far we've come, it may make sense to move rates higher but to do so at a more moderate pace," he said.
The US central bank last week held rates steady after 10 straight increases, but signaled more hikes could come to bring prices under control.
Ahead of his address, Powell said in a written statement that "nearly all" Fed policymakers agreed on the need to "raise interest rates somewhat further by the end of the year."
All three major US indices retreated for a third straight session, with the S&P 500 losing 0.5 percent.
London and eurozone markets closed lower after data showed UK inflation remained unchanged at 8.7 percent in May.
Markets had expected consumer prices to cool but now fear the Bank of England could go for a bigger rate hike than previously thought to tame inflation at a meeting on Thursday.
"The impact of further monetary tightening on the British economy is likely to hinder economic activity and ultimately cause a contraction," said Ricardo Evangelista of ActivTrades.
British housing builders were also "feeling the heat" from inflation numbers "as concerns about a housing market slowdown gather pace," said Michael Hewson, chief analyst at CMC Markets UK.
Fears that higher rates could do more harm than good for loans and deposits resulted in downgrades at UK banks including Natwest that saw shares falling to their lowest levels since November 2022, according to Hewson.
economy news online
The anxiety in the United States and Europe follows disappointment across market floors this week with Beijing's tepid moves to try and revive the Chinese economy.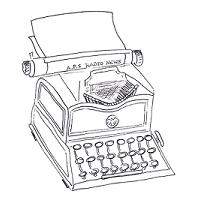 The People's Bank of China reduced its benchmark five-year rate by 10 basis points on Tuesday, less than the 15 points expected.
Uncertainty over the Chinese economy, which continues to show signs of weakness as the post-Covid rebound fades, also weighed on the yuan, which on Wednesday briefly fell past 7.2 per dollar for the first time since November.
"Developments in China… continue to point to a slower-than-predicted post-pandemic recovery in the world's second-largest economy," added Evangelista.
"With China's economy struggling to regain momentum, the headwinds for the global economy get stronger."
The Shanghai stock market closed down 1.3 percent and Hong Kong lost two percent.
Key figures around 2045 GMT
New York – Dow: DOWN 0.3 percent at 33,951.52 (close)
New York – S&P 500: DOWN 0.5 percent at 4,365.69 (close)
New York – Nasdaq: DOWN 1.2 percent at 13,502.20 (close)
London – FTSE 100: DOWN 0.1 percent at 7,559.18 (close)
Frankfurt – DAX: DOWN 0.6 percent at 16,033.26 (close)
Paris – CAC 40: DOWN 0.5 percent at 7,260.66 (close)
EURO STOXX 50: DOWN 0.5 percent at 4,322.49 (close)
Tokyo – Nikkei 225: UP 0.6 percent at 33,575.14 (close)
Hong Kong – Hang Seng Index: DOWN 2.0 percent at 19,218.35 (close)
Shanghai – Composite: DOWN 1.3 percent at 3,197.90 (close)
Euro/dollar: UP at $1.0990 from $1.0918 on Tuesday
Pound/dollar: UP at $1.2766 from $1.2765
Dollar/yen: UP at 141.87 from 141.47 yen
Euro/pound: UP at 86.07 pence from 85.53 pence
Brent North Sea crude: UP 1.6 percent at $77.12 per barrel
West Texas Intermediate: UP 1.9 percent at $72.53 per barrel
burs-jmb/bys
© Agence France-Presse. All rights are reserved.
economy news online