economy online news
Wall Street stocks advanced modestly Friday, adding to the week's gains amid hopes that the economy will avert a recession and the Federal Reserve will refrain from additional interest rate hikes. online news
The increases came after a bipartisan US fiscal agreement involving the debt ceiling last week ended the chance of a crushing US default.
The debt limit impasse "was weighing on the markets more than people maybe realized," said FHN Financial's Chris Low.
The Dow Jones Industrial Average finished up 0.1 percent at 33,876.78.
The broad-based S&P 500 also added 0.1 percent at 4,298.86, while the tech-rich Nasdaq Composite Index climbed 0.2 percent to 13,259.14.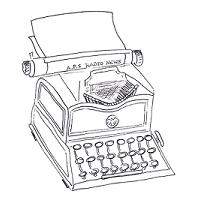 Investors have been encouraged by the broadening of equity market gains beyond a handful of large tech names, suggesting greater confidence in the outlook, said Briefing.com analyst Patrick O'Hare.
But O'Hare noted that next week's calendar includes central bank decisions from the US Federal Reserve, the European Central Bank and the Bank of Japan. This week's gains are partly due to expectations that the Fed will not hike interest rates again next week, he said.
"There's a lot looming out there," said O'Hare, adding that next Tuesday's consumer price report remains critical to the Fed's policy decision.
Shares of electric vehicle charging company EVgo dropped 11.7 percent, while ChargePoint slid more than 13 percent to end the day.
This came as General Motors unveiled a partnership that allows its vehicles to access Tesla's EV charging network. Tesla shares jumped 4.1 percent.
jmb/bys
© Agence France-Presse. All rights are reserved.
economy online news