economy online news
Stock markets jumped on Tuesday after data showed US inflation slowed further in May, raising hopes that the Federal Reserve will pause its interest rate-hike campaign. online news
Wall Street indices advanced while European markets closed higher after official figures showed US consumer prices rose by 4.0 percent year-on-year in May, compared to 4.9 percent in April.
The dollar fell against the euro and the pound as the greenback usually benefits from higher interest rates, but it gained against the yen.
The inflation figure "went the market's way in suggesting the Fed is likely to hold off on raising rates" at the end of its meeting on Wednesday, said Briefing.com analyst Patrick O'Hare.
The US central bank has raised interest rates 10 straight times in efforts to combat elevated inflation. Investors fear that higher borrowing costs will tip the economy into recession.
The Fed will also look at a key reading from Tuesday's Labor Department report: core inflation, which excludes volatile food and energy prices and was up 5.3 percent over the last 12 months.
"The key takeaway from the report is that inflation rates are moving in the right direction," O'Hare said.
But, he added, "core inflation in particular will still be viewed by the Fed as 'too high,' which is why the prospect of another rate hike in July will be kept alive."
The Fed is not alone in meeting this week to make fresh decisions on interest rates and countries worldwide seek to ease prices that surged following Russia's invasion of Ukraine last year.
The European Central Bank is expected to unveil another increase Thursday despite the eurozone dipping into recession, while the Bank of Japan is tipped to stand pat when it meets Friday.
Canada and Australia announced increases last week.
Official data Tuesday showing record UK wage growth, despite lagging the country's inflation rate, increased the chances of another rate hike from the Bank of England next week and possibly more thereafter, analysts said.
China cut
China's central bank, however, announced a small cut in its short-term lending rates as authorities try to kickstart a recovery in the economy, which has run out of steam after an initial burst following the lifting of zero-Covid restrictions.
Tuesday's move comes after figures showed inflation remained subdued and saw the yuan drop against the dollar, though the currency pared the losses on reports that fresh stimulus measures were being discussed.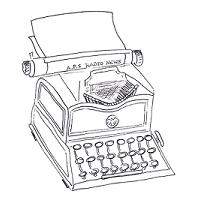 The cut reveals "growing concerns among policymakers about the health of China's recovery", said Capital Economics economist Julian Evans-Pritchard.
China's problems have weighed on the crude market, even after Saudi Arabia's surprise decision to slash output by a million barrels a day next month.
Oil futures jumped Tuesday, closing in on the four-percent losses suffered a day earlier when Goldman Sachs slashed its price forecast for the third time in six months.
Key figures around 1540 GMT
New York – Dow: UP 0.4 percent at 34,196.76 points
London – FTSE 100: UP 0.3 percent at 7,594.78 (close)
Frankfurt – DAX: UP 0.8 percent at 16,230.68 (close)
Paris – CAC 40: UP 0.6 percent at 7,290.80 (close)
EURO STOXX 50: UP 0.7 percent at 4,347.55 (close)
Tokyo – Nikkei 225: UP 1.8 percent at 33,018.65 (close)
Hong Kong – Hang Seng Index: UP 0.6 percent at 19,521.42 (close)
Shanghai – Composite: UP 0.2 percent at 3,233.67 (close)
Euro/dollar: UP at $1.0791 from $1.0762 on Monday
Pound/dollar: UP at $1.2608 from $1.2510
Dollar/yen: UP at 140.04 yen from 139.55 yen
Euro/pound: DOWN at 85.57 percent from 86.00 pence
Brent North Sea crude: UP 3.1 percent at $74.03 per barrel
West Texas Intermediate: UP 3.0 percent at $69.09 per barrel
burs-lth/yad
© Agence France-Presse. All rights are reserved.
economy news online news