world news online news
Sri Lanka's inflation eased to 12 percent in June, official data showed Saturday, the lowest figures since the island nation careened into an unprecedented economic crisis last year. online news
Sri Lanka defaulted on its $46 billion foreign debt in April 2022 and the public endured months of food, fuel and medicine shortages.
The crisis has eased since, with the government securing a $2.9 billion bailout from the International Monetary Fund in March.
June inflation was the lowest since the 9.9 percent figure recorded in November 2021.
It is down from 25.2 percent in May and a peak of 69.8 percent in September.
"Inflation is expected to reach single-digit levels by early third quarter 2023," the Central Bank of Sri Lanka said.
This week, the government unveiled a debt restructuring plan which offers a 30 percent haircut for international sovereign bondholders, who account for more than a quarter of Sri Lanka's outstanding foreign obligations.
The IMF said last month that Sri Lanka's economy showed "tentative signs of improvement" but warned Colombo still needed to pursue painful reforms.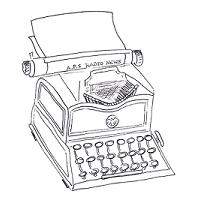 Last year's economic crisis sparked months of civil unrest which eventually toppled then-president Gotabaya Rajapaksa.
His successor Ranil Wickremesinghe has doubled taxes, removed generous subsidies on energy and sharply raised prices to shore up state revenue.
aj/gle/lb
© Agence France-Presse. All rights are reserved.
world news online news
Notes from APS Radio News
Reportedly because of what was being called a "pandemic", a number of the world's central banks embarked on massive programs of monetary expansion, starting in late February and early March of 2020.
For its part, between the early part of March of 2020 to over a year later, the US Federal Reserve added over $4 trillion to its holdings, by purchasing billions of dollars' worth of Treasury bonds and corporate bonds each month during that period.
As well, at that time it kept interest rates rather low.
Other central banks, including the Bank of Japan and the European Central Bank, followed similar policies.
world news online news
In addition, during that period many countries engaged in lockdowns; many small and medium-sized businesses and enterprises were shuttered by way of orders issued by public health officials, politicians and various administrators.
One of the direct causes of those shutdowns was the development of shortages.
According to a number of economists, the combination of shortages of various goods and services and massive programs of "quantitative easing" led to substantially higher rates of inflation.
In consequence of shuttered economies and higher rates of inflation in the first world, less developed countries suffered greatly, due, in part, to shortages of supplies and due to lowered demand.
As a consequence of lockdowns and the shuttering of many businesses in the first world, in many less developed countries, economies suffered greatly due, in part, to shortages of goods and services and due to lowered demand for raw materials and other exports that come from poorer countries.
Lockdowns were imposed by way of the narrative that the virus was unprecedented.
In the US, for example, the average mortality rate associated with the virus was about .07%, according to Statista.
In previous years, when the seasonal flu was still being recorded, at various times, the mortality rate associated with influenza could be as high as .10 or .12%.
world news online news