world news online news
By Daniel Silva
In a surprise move, Spanish Prime Minister Pedro Sanchez called Monday for a snap election on July 23, a day after his Socialist party suffered a drubbing in local and regional polls. online news
Widely seen as a dress rehearsal for a general election that had been expected at the end of the year, Sunday's polls saw the main opposition group, the Popular Party (PP), chalk up the largest number of votes.
The right-wing PP also scored significant gains at a regional level, seizing six regions that had been led by Socialists, including Valencia in the east and the Balearic Islands, which includes the holiday island of Ibiza.
But as pundits were mulling over the Socialists' drubbing in the polls, Sanchez stunned the political establishment by saying he had informed King Felipe VI of his decision to dissolve parliament and call a general election on July 23.
"I take responsibility for the results and I think it's necessary to respond and submit our democratic mandate to the will of the people," he said.
Sunday's results "require a clarification from Spaniards about.. which political forces should lead this phase," he said.
Opposition leader Alberto Nunez-Feijoo, still jubilant from Sunday's success, welcomed the snap election announcement saying: "the sooner the better".
Spain, he said, "has begun a path of change that is already unstoppable".
Support for Vox will grow
Oriol Bartomeus, a politics professor at Barcelona's Autonomous University, said Sanchez was "facing a dismal defeat and now he's changed the playing field".
"The alternative was six months of governmental bloodletting and he has decided to gamble it all," he told AFP.
But in Madrid, many were doubtful about his snap election call.
"I don't think it was a good decision, he lost this time around and if he brings it forward, it won't change people's opinion much," 30-year-old Carla Gimenez told AFPTV.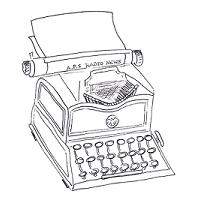 "For me, the fear is a PP-Vox government," said Iris Hernandez, a 65-year-old jeweller, referring to the party's need to rely on the far-right Vox, Spain's third largest political force.
Although the PP seized power from the Socialists in six regions, it will only be able to govern there with support from Vox — posing a major headache for Nunez-Feijoo.
But 76-year-old Juan Jose Garcia Gonzalez, who voted for Vox, said Sunday's results merely reflected "what a lot of us have been saying in the streets".
"I think support for Vox will grow" ahead of the election, he said.
Feijoo's dilemma
In office since 2018, Sanchez has struggled with public fatigue with his left-wing government as well as voter disenchantment over soaring inflation and falling purchasing power in the eurozone's fourth-largest economy.
He has also been hurt by the repeated crises with hard-left coalition partner Podemos, which also saw its support collapse in Sunday's vote.
Sanchez's reliance on the support of Catalan and Basque separatist parties to pass legislation has also harmed his standing.
The PP secured more than seven million votes (31.52 percent) in the municipal elections, compared with nearly 6.3 million for the Socialists (28.11 percent).
The other big winner was Vox, which is hoping to become an indispensable partner for the PP — both at a regional level and, ultimately, nationally.
Since taking over as PP leader last year, Nunez-Feijoo has sought to moderate the party's line while keeping Vox at a distance. He will now have to enter negotiations with Vox on its role in regional and local governments.
"The Socialists will probably try to use these upcoming talks to mobilise left-wing voters against a potential PP-Vox government on the national level," said Antonio Barroso of the Teneo political consultancy.
It was not immediately clear how such negotiations would "affect the tendency to vote for the PP", he said.
Despite Sanchez's high-stakes gamble, "the odds of a right-wing government taking over in July are high, a 70 percent probability," said Eurasia Group analyst Federico Santi.
bur-hmw/cw
© Agence France-Presse. All rights are reserved.
world news online news