headlines world news
Moscow said Thursday it thwarted a Ukrainian attempt to "invade" its southwestern border as Russia pounded Kyiv with missiles, killing three including a child. world news
The Ukrainian capital has faced nearly nightly air raids in May, and an unusual daytime attack on Monday that sent residents running for shelter.
As Kyiv deployed its air defences against a fresh volley of Russian missiles, Moscow said it thwarted an attempt by Ukrainian troops to "invade" its southwestern Belgorod region.
"At about 3:00 am (0000 GMT), Ukrainian units comprising up to two motorised infantry companies, reinforced with tanks, attempted to invade," the Russian defence ministry said.
Moscow used jets and artillery to repel the attacks and prevent Ukrainian troops from crossing over into Russia, it added.
The Belgorod region, which saw an unprecedented two-day armed incursion last week, has come under intensified fire in the past days.
Regional governor Vyacheslav Gladkov said 12 people had been wounded in the previous 24 hours in the district of Shebekino, whose residents poured into centres for displaced people in the regional capital, named Belgorod.
Displaced families
Gladkov said that the city's main such centre was filling up with hundreds of arrivals, so additional people arriving "are being sent in an organised manner to the remaining centres."
headlines world news
"There are many families with children, including infants and disabled people. We will try to provide them with as much care as possible," Belgorod mayor Valentin Demidov said.
In the city of Belgorod itself, two people were wounded when a drone crashed near a petrol station, Demidov said.
"The main question now is to provide assistance to people, and support resettlement for those who need it," Kremlin spokesman Dmitry Peskov said, adding that Putin was being constantly informed of the situation.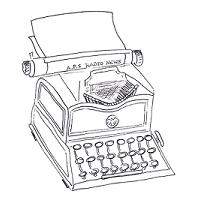 Peskov also denounced what he said was silence from the international community over the strikes.
Despite "every opportunity to see the footage describing strikes on residential buildings, social infrastructures… there is not a single word criticising Kyiv," Peskov said.
Russia has seen unprecedented attacks on its soil, with a drone attack in Moscow last week.
After at least eight drones were used in that attack, the Russian foreign ministry accused the West of "pushing the Ukrainian leadership towards increasingly reckless acts."
Ukraine, which has seen almost daily attacks on its capital, denied "direct involvement."
Running for shelter
Moscow's latest attack on Kyiv began just before 3:00 am local time when missiles were fired from Russia's Bryansk region.
Ukraine's air force said it intercepted and destroyed all 10 missiles launched by Russia.
headlines world news
Three people, including a nine-year-old child, were killed in Kyiv's northeastern Desnyanskyi district as a result of falling rocket fragments. Another 16 people were wounded.
The husband of one of the victims, Yaroslav Ryabchuk, said the shelter where they routinely hid from Russian strikes was closed on Thursday, and he ran to seek help.
"When I came back there was a lot of blood, children and women were lying there. There were screams and dust," he told AFP.
"Nothing matters any more," he said, adding his children have been "left without a mother."
Kyiv Mayor Vitali Klitschko confirmed the three people were killed when "a fragment of rocket" fell close to a clinic as they ran for cover after an air raid alert.
"A closed shelter in wartime is not just indifference, it is a crime," said Interior Minister Igor Klymenko, adding that an investigation had been opened.
Moscow claims that it targets military installations in Ukraine only.
In the United States, the Pentagon announced a new $300 million arms package for Ukraine, including air defence systems and tens of millions of rounds of ammunition.
The United States said it did not support any attack inside Russia and was instead providing Kyiv with equipment and training to reclaim its territory.
These aid shipments will bring the total value of US security assistance to Ukraine to $37.6 billion since the start of Russia's military operation in February 2022, the Defense Department said.
bur/pvh
© Agence France-Presse. All rights are reserved.
headlines online news